Historic cities, beautiful countryside, a stunning coastline, and abundant wildlife are just some of the attractions waiting to be discovered by visitors to the East of England and East Anglia region of England. In this introductory guide, we explore some of the must-visit places in the region.
The East of England (and East Anglia) are composed of the counties of Suffolk, Norfolk, Cambridgeshire, Essex, Bedfordshire, and Hertfordshire. Famous for being rather flat the area traditionally called East Anglia (Suffolk/Norfolk) is famous for waterways, fens, fishing and farming.
Are you planning to explore the East of England? In this article you will discover ten of the best places to visit in this beautiful part of the UK.
This post may contain compensated links, meaning that if you buy through them, we get a small commission at no extra cost. Please read our full disclosure for further information. As an Amazon Associate, I earn from qualifying purchases.
TOP 10 PLACES TO VISIT IN THE EAST OF ENGLAND
CAMBRIDGE UNIVERSITY
If you are planning to visit East England, a stop in Cambridge would most certainly be in order.
Only a 45-minute train ride from London, Cambridge is the ultimate college town, as it's home to the world-renowned University of Cambridge.
Founded in 1209 and formally incorporated several hundred years later, Cambridge sits on the River Cam and is divided into several university colleges, including King's College with its lovely Gothic chapel and St. John's College, with its 16th century Great Gate.
Visitors who appreciate architecture will be in heaven. Examples of medieval, renaissance, baroque and neoclassical styles can be found throughout the campus.
If the weather is cooperative, there's nothing like taking a punting trip on the River Cam. A punt is a small, flat-bottomed boat steered by an operator using a pole. Punting is a local tradition as well as a marvellous way to enjoy the sights of the town.
Read more – Cambridge Travel Guide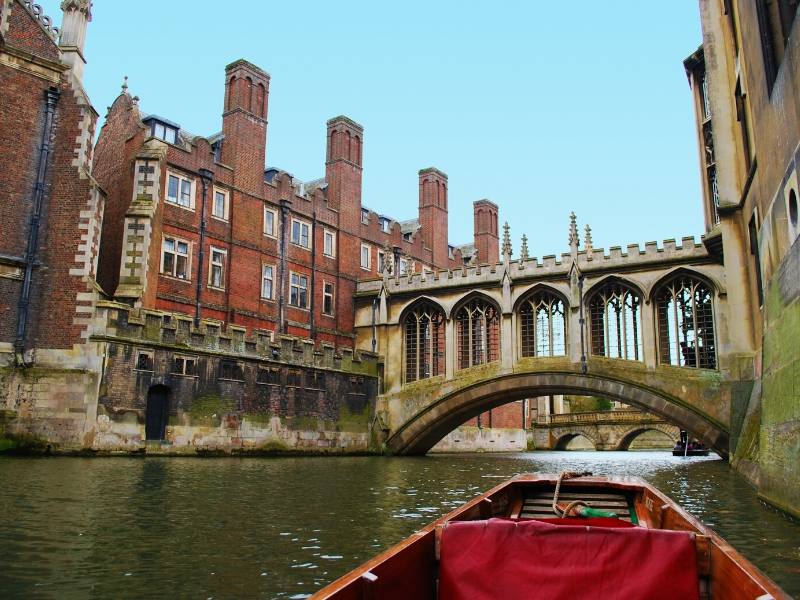 Explore more – Discover 21 of the best castles to visit in England
NORWICH
If you're looking for places to visit in East Anglia, you must make time for Norwich, as it is truly a destination that has something for everyone.
For those who love the bustle of city life, Norwich offers a vibrant cultural scene that includes art galleries, restaurants, pubs, shops and an exciting nightlife. It is also home to Europe's largest covered market.
For those seeking something more peaceful, Norwich is the only city that can be found inside of a national park, so it is ideal for outdoor enthusiasts looking for a nature escape.
Norwich also has a rich history — during the Middle Ages, it was England's second-largest city after London. Today's visitors can follow the city's cobbled streets and visit Norwich Castle, a motte-and-bailey fortification built by William the Conqueror. The spire of Norwich's Norman Cathedral tops 315 feet and is an iconic feature of the Norwich skyline.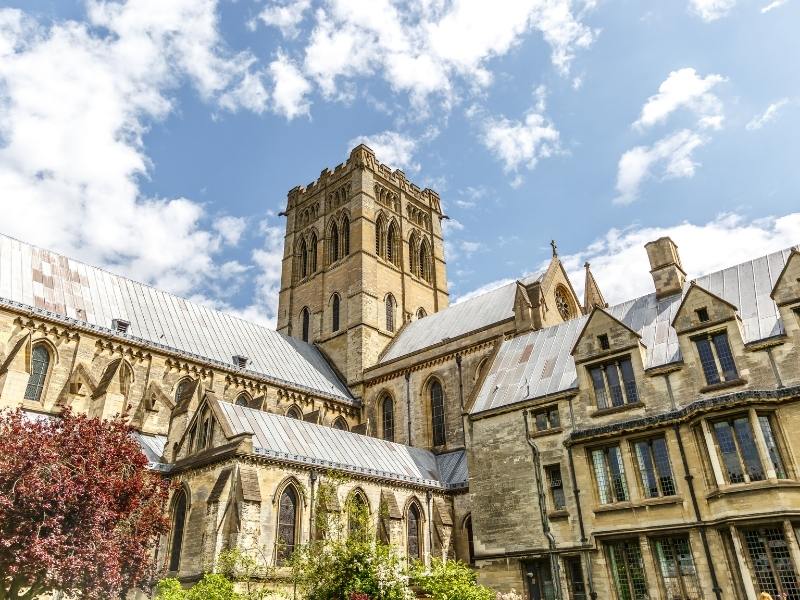 NORFOLK'S ROYAL COAST
Norfolk's Royal Coast is 90 miles of breathtaking coastline known for unspoiled beaches, abundant wildlife, wetlands and historic seaside villages.
For those interested in the Royal Family, Sandringham House is a must-do while visiting the Royal Coast. It is the private country retreat of Queen Elizabeth II that sits on 20,000 acres.
It houses an amazing selection of art and family portraits but Sandringham's astonishing grounds are what visitors tend to love the most. You could easily spend hours enjoying the formal gardens, sprawling lawns and neatly maintained lakes.
For nature in a more pristine setting, visit The Wash, England's largest bay that runs from Skegness to Hunstanton. Its wetlands, salt marshes and mudflats are home to an abundant array of wildlife that feeds there throughout the autumn and winter.
For a little maritime history, travel to Kings Lynn, a charming seaport and market town on the River Ouse. Soak in the Georgian architecture and seek out the medieval merchant houses, Minister Church, Town Hall and Guildhall.
THE BROADS NATIONAL PARK
For nature lovers, one of the best places to visit in Norfolk is The Broads National Park. It is a man-made, nationally protected wetland that was created in medieval times as the result of the local demand for peat.
Starting in the 12th century, residents of the Norfolk countryside harvested the peat for fuel. They dug holes and eventually channels that would one day flood, thus creating an interconnecting system of waterways.
Today, you can explore its 125 miles of waterways by foot, bicycle or by boat. There are any number of migrating and native birds to see, as well as butterflies, dragonflies and even otters.
To rent a boat or hop on a nature cruise, consider going the twin villages of Wroxham and Hoveton. Located on either side of River Bure, these charming little villages offer a variety of activities for every level of nature enthusiast.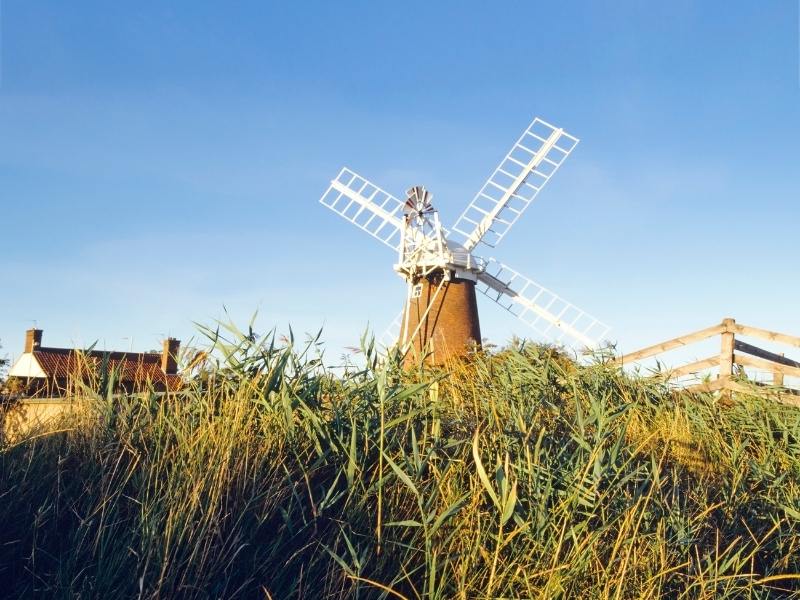 BURY – ST – EDMUNDS
Some of the best places to go in East Anglia are the Wool Towns of Suffolk, including Bury St Edmunds, Clare, Long Melford, Sudbury and Lavenham.
In medieval times, the English wool trade was booming and a handful of towns grew extremely wealthy as a result. When the industry waned, the towns eventually fell into hard times but remnants of their prosperity still exist today, like the timber-framed houses and grand churches.
One of the largest wool towns is Bury St. Edmunds. Alongside its historical buildings are modern art galleries, restaurants and shops, perfect for a day spent browsing. You can also visit the ruins of the Abbey of St. Edmund, a Benedictine monastery from medieval times.
The town of Lavenham, once home to Lavenham Blue broadcloth, is another well-preserved medieval town. Exploring its narrow streets and old buildings is a must for any historically-minded visitor.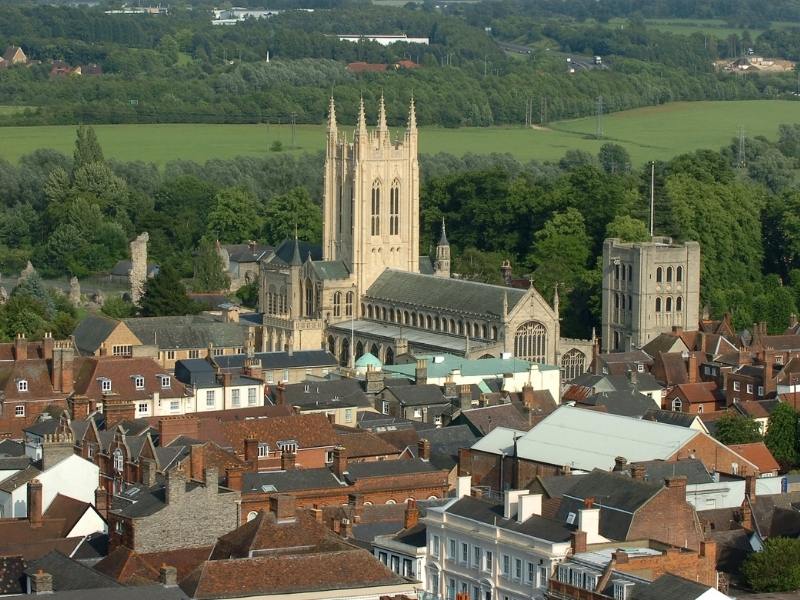 SUFFOLK COAST (AREA OF OUTSTANDING NATURAL BEAUTY)
Looking to get away from the complications of urban life? The Suffolk Coast and Heaths, a 40-mile stretch of coastline, is one of the loveliest places to visit in the East of England.
It's an officially designated Area of Outstanding Natural Beauty that has largely been left undeveloped. Consequently, it is an ideal location for bird watching, beach combing, peaceful bike rides by the shore or long walks admiring the scenery.
The wildlife is abundant, so bring your camera! There are also many historic and scenic villages tucked throughout the area worth exploring.
One of the best places to visit in Suffolk is Southwold, a seaside village with a charming Victorian pier, esoteric little shops and beach amusements.
A little way away is the village of Thropeness. In the early 1900s, Thropeness was created to resemble something from out of a fairy tale, complete with a Peter Pan-like lake, mock Tudor homes and a House in the Clouds.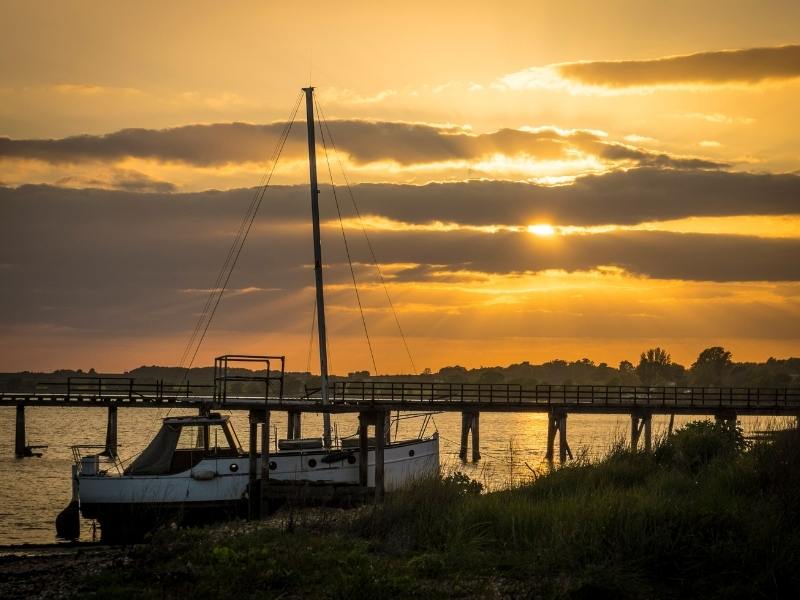 NORFOLK SEASIDE TOWNS – GREAT YARMOUTH & CROMER
Exploring the seaside towns of Norfolk is an excellent way to spend your East of England getaway. For family fun, visiting Great Yarmouth is a necessity. It's a resort town known for its long, sandy beach and the Golden Mile, home to many family-friendly attractions and activities both inside and outside.
Museum lovers will have their choice of the Time and Tide Museum, which details the local history from the ice age on and the Nelson Museum, centred around the life and career of Admiral Horatio Nelson.
In the early 19th century, Cromer was a seaside getaway for affluent families. Along with its sandy beaches, today's visitors can find elaborate Victorian houses and hotels, many with painstakingly manicured gardens.
Its pier is home to one of the county's most fabled lifeboat stations that boasts a crew long reputed to have unmatched bravery. Also, don't forget to sample some of that legendary Cromer crab!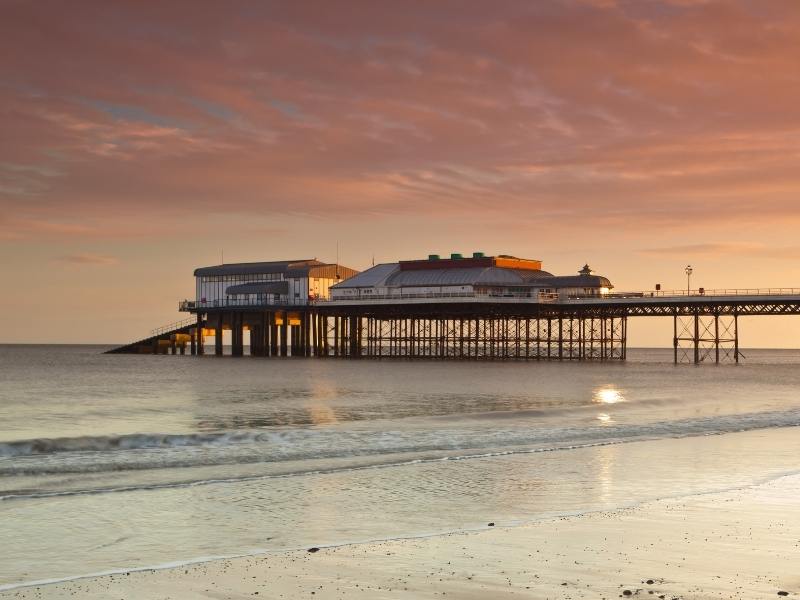 AUDLEY END HOUSE AND GARDENS
Travel back to the 17th century and visit Audley End House. Set in the countryside in the county of Essex, outside Saffron Walden, Audley End was built by King James I's Lord Treasurer, the first Earl of Suffolk.
During its day, it was one of the finest and most opulent buildings in England. Later, in the 18th century, renown landscape architect Capability Brown added formal gardens featuring a parterre, manicured hedges and a wide variety of flowering plants.
Audley End eventually became a Victorian country house, and today's visitors can learn about the home's lively upstairs and downstairs life with exhibits regarding how its staff and residents worked and lived.
The formal gardens are lovely as are the organic kitchen garden and Elysian Garden. Make sure to trot on over to the Victorian stables and yard to take a look at the horses.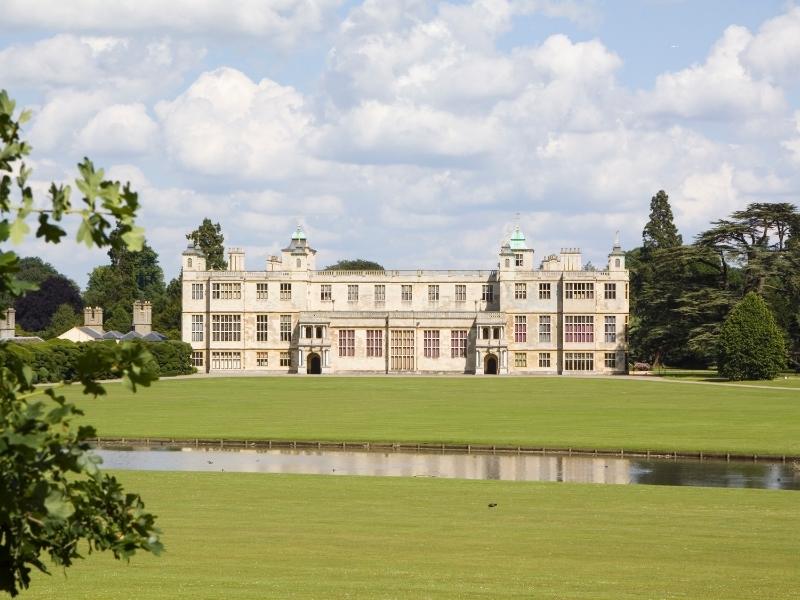 ELY
Ely is one of the smallest cities in England. It sits in the heart of Fen country in Cambridgeshire, about 80 miles from London, making it a perfect location for a daytrip.
Its centre is dominated by a magnificent Romanesque and Gothic cathedral, some of which was built by the Normans nearly 1,000 years ago. It took 300 years to complete and the result is a stunning masterpiece of architecture and intricate stonework.
Ely is small enough to explore on foot and besides seeing the cathedral, visitors can learn about the town's history — Oliver Cromwell was a native son and his former house is open to the public.
A charming walk along the river, a visit to the Jubilee Gardens or exploring some of Ely's many tearooms and antique shops makes for a lovely day. If you plan to venture out further, Ely would be a great base for exploring the entire Suffolk and North Norfolk coast.
Join my UK and London travel planning group on Facebook for more tips, inspiration and help from other travelers planning future travel to London and the UK.
Read more