Find the perfect accommodation for your special stay in this selection of the best Scottish castle hotels.
Who hasn't dreamt of spending a night in a fairytale castle? I know I have! And if you are planning a visit to Scotland you will be pleased to know that you can make your dream come true whether you want to experience life in the style of Scottish Laird (Monarch of the Glen style) or simply soak in the romance and history of your surroundings.
There is a fabulous selection of castle accommodation options to choose from in Scotland to suit all budgets and tastes. In this article, you will find my top 10 choices of Scottish castle hotels – a perfect accommodation option in Scotland.
Castle hotels in Scotland – Quick picks
Best Scottish Castle hotels
Inverlochy Castle Hotel ⭐️⭐️⭐️⭐️⭐️
Location – The Castle sits amidst some of Scotland's finest scenery near Fort William in the Highlands of Scotland
History – Visited by Queen Victoria in 1873 who wrote in her diaries that she had never seen a lovelier or more romantic spot.
Accommodation – Choose one of the 17 luxurious rooms or suites or a stay at the Gate Lodge (self-contained accommodation)
Each of the bedrooms and suites has spectacular views of the grounds and private loch. The Gate Lodge is comprised of one double bedroom and one single room, one bathroom, one shower room and a relaxing living room. It is the perfect family retreat.
Glenapp Castle ⭐️⭐️⭐️⭐️⭐️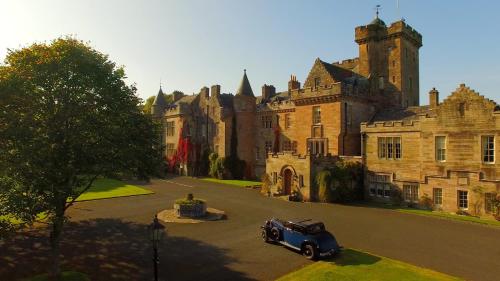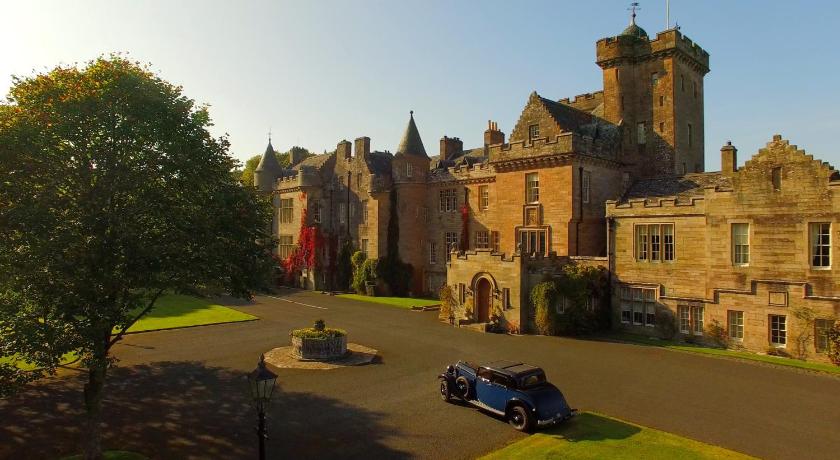 Location – Set in 36 acres of gardens and woodland 15 miles from the city of Stranraer in Ayrshire.
Accommodation – This luxury Scottish 5 star castle hotel with beautiful period furnishings and interiors offers a choice of 17 guest rooms many with superb sea views.
Enjoy stunning Scottish cuisine in the castle's award-winning restaurant. For a special treat why not book an afternoon tea and enjoy views over Ailsa Craig and beyond.
Atholl Palace Hotel ⭐️⭐️⭐️⭐️
Location – The Atholl Palace hotel is located one mile from the small town of Pitlochry in the Scottish Highlands.
Accommodation – Offering a choice of rooms including single, twin, double and family with views over the scenic mountains or valley. Enjoy the spa and leisure activities including the indoor pool.
The hotel specialises in a variety of game and fish dishes with local produce a feature of their menus.
Sherbrooke Castle Hotel ⭐️⭐️⭐️⭐️
Location – 10-minute drive from Glasgow city centre and 15 minutes from Glasgow International Airport.
Accommodation – The Sherbrooke Castle Hotel offers luxury bedrooms, a bar and a restaurant.
Pets are allowed on request (charges may be applicable)
Click for price and availability
Barcaldine Castle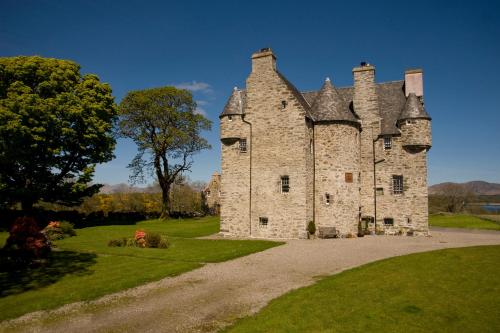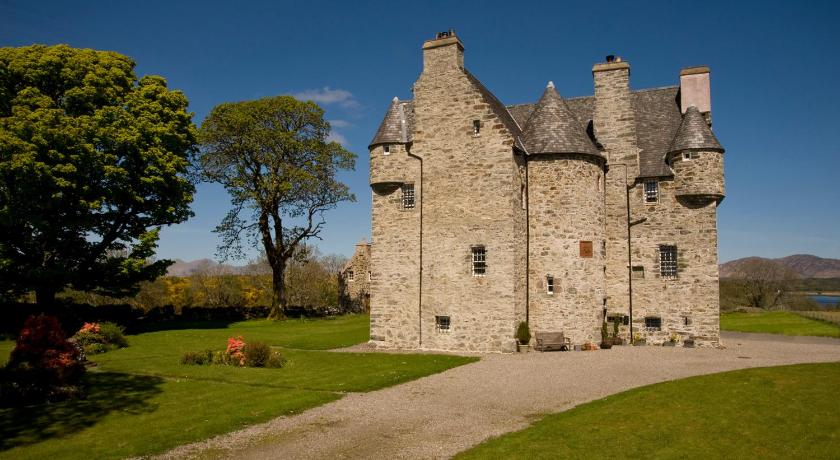 Location – Oban
Accommodation – The Barcaldine Castle offers spacious luxurious rooms, a shared lounge, a garden and accommodation with a patio and free WiFi.
A continental breakfast is available each morning at the bed and breakfast.
Click for prices and availability
Tulloch Castle Hotel ⭐️⭐️⭐️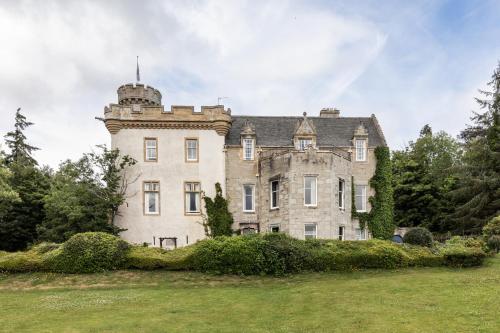 Location – Dingwall
Accommodation – A 12th-century castle set in the beautiful Highlands of Scotland, a 5-minute drive to the centre of Dingwall offers guests 24-hour front desk service with bar and restaurant options. Explore the North Coast 500 route from this property!
Dalhousie Castle Hotel ⭐️⭐️⭐️⭐️
Location – Dalhousie Castle Hotel is a 13th-century fortress situated on the banks of the River Esk.
Accommodation – This beautiful Scottish castle hotel offers luxurious accommodation, award-winning fine dining, and spa and leisure facilities.
– > Click for prices and availability
Stonefield Castle Hotel ⭐️⭐️⭐️⭐️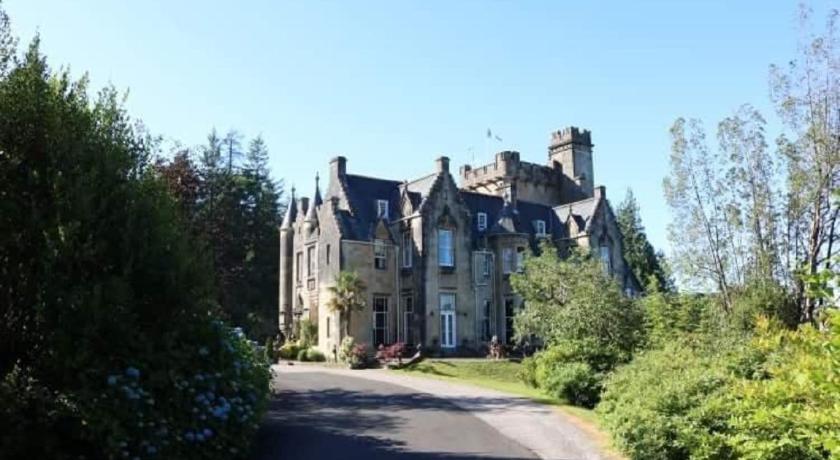 Location – Located high on the famous Kintyre peninsula with fabulous views over Loch Fyne.
Accommodation – 32-bedroom hotel with award-winning restaurant and stunning views of the Loch.
-> Click for price and availability
Plan your visit to Scotland
You can find more beautiful special stays in Scotland in my Scotland accommodation guide.
If you love the idea of staying in a Scottish castle you may be interested to visit a few!