Wondering how to get to Windsor Castle from London? Discover the best ways including train, coach, and car plus our picks of the best tour options.
With a royal history that can be traced back over 1,000 years, paying a visit to Windsor Castle is essential for any fan of the monarchy or anyone who enjoys exploring the past. This magnificent structure is also the biggest occupied castle on the planet.
Windsor Castle has provided a home to 39 British monarchs since William the Conqueror's times. Queen Elizabeth II took to spending more and more time at the castle in the wake of Prince Philip's passing, and was sometimes spotted driving around the area. She was laid to rest in St George's Chapel in September 2022.
This guide will take you through all you need to know about visiting what is arguably the most important castle in the land apart from Buckingham Palace in London. We'll go through Windsor Castle visiting hours and days, what there is inside Windsor castle to see, getting to Windsor Castle from London and more.
Keep reading so you can plan your perfect Windsor Castle tour – whether you decide to go to only that destination in one day or would like to combine your visit with trips to other parts of southern England.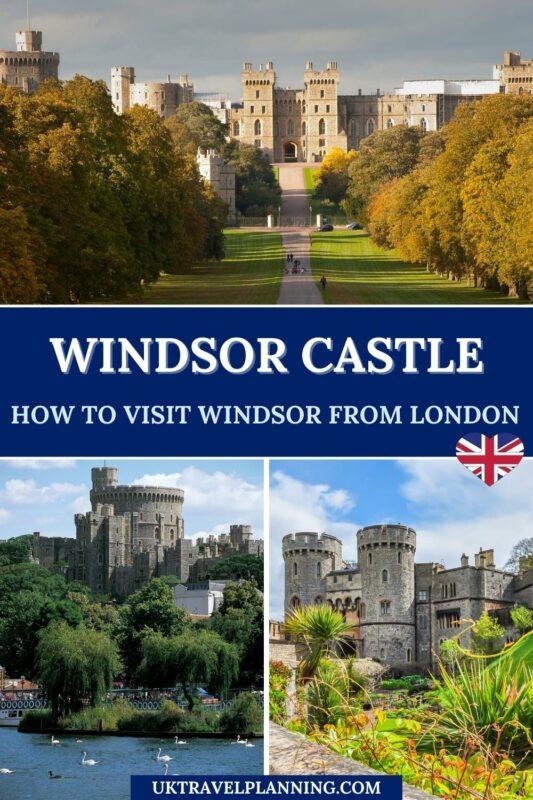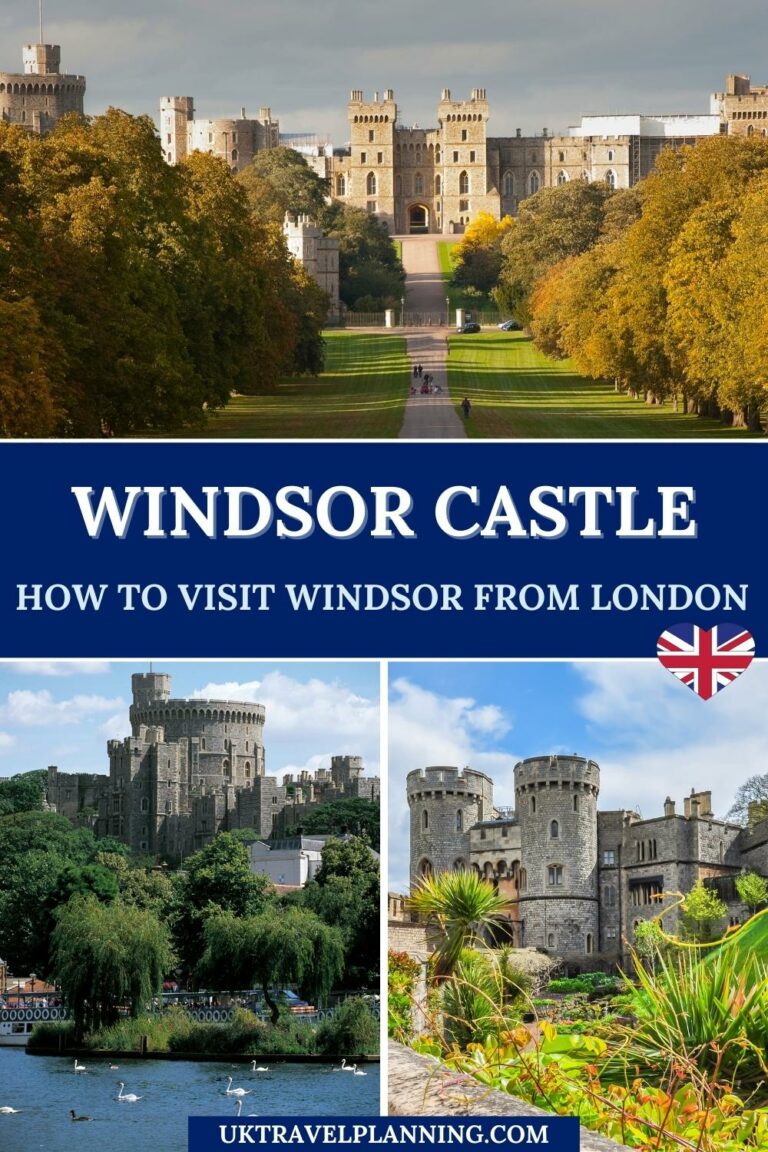 London to Windsor Castle – Quick Picks
FAQs How to get to Windsor Castle from London – Things to know before you go
🕚 Windsor Castle opening times
Windsor Castle is open on Mondays and between Thursdays and Sundays. It's closed on Tuesday and Wednesday.
The castle opens at 10 am all year round and closes at 4.15 or 5.15 pm depending on the season. Last admissions are an hour and a quarter before closing, and State Apartment admissions are closed 30 minutes after this.
Sometimes the castle is closed due to royal requirements – you can check the latest information here.
🔔 St George's Chapel opening times
St George's Chapel is open from 10 am to 4.15 pm on Mondays, Thursdays, Fridays and Saturdays. So if you want to see this there are just four days of the week to go.
🎟 Windsor Castle tickets
We recommend buying your Windsor Castle tickets via Get Your Guide. Unlike tickets bought from other sources, these are fully refundable if cancelled 24 hours or more in advance.
👀 Things to see at Windsor Castle
Highlights of any Windsor palace tour include the State Apartments, which you can explore via the Ceremonial or Historic routes. The former shows the apartments used by the current monarchy, while the latter showcases those created for Charles II.
You can also visit the Semi-State Rooms at Windsor Castle, which were used by George IV. Another must for many is Queen Mary's Dolls' House, which was made for the wife of George V.
Other key sights include St George's Chapel, where the Duke and Duchess of Sussex were wed, and the Moat Room with a bronze castle sculpture dating from 1377.
💂‍♀️ Changing the Guard
Changing the Guard serves a military purpose as the Household Troops hand over responsibility to the next watch.
This colourful spectacle usually takes place at around 11 am on Tuesdays, Thursdays and Saturdays. Do check before you travel with the Household Division website.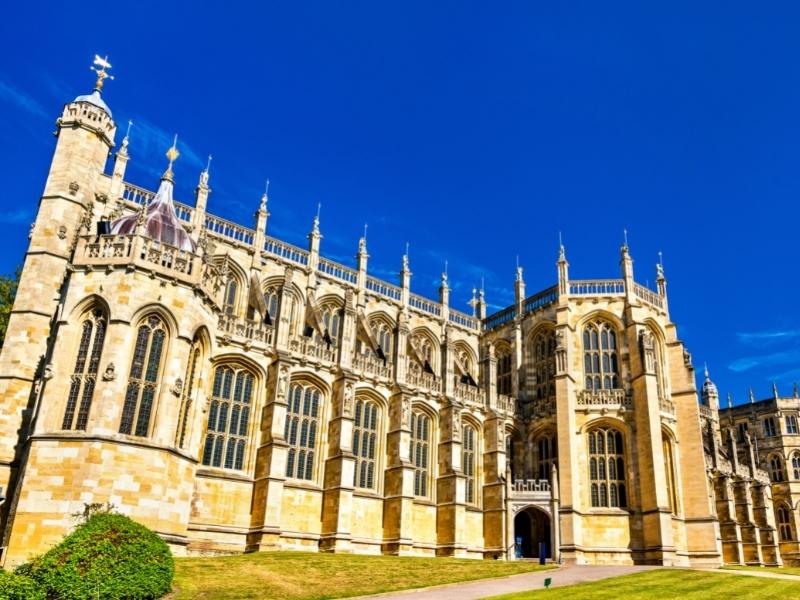 How to visit Windsor Castle by car, coach or train
🚆 By train
At-a-glance: Train from London Paddington to Windsor & Eton Central train station (22 min+); 2 trains per hour
If you want to take the train there when you visit Windsor Castle in the UK then you'll need to get from wherever you're staying in London to Paddington station.
The closest stations to Windsor Castle are Windsor and Eton Central or Windsor and Eton Riverside (you may recognise the other name from the famous school that has educated many politicians, other prominent people and even royalty).
The trip by train to Windsor and Eton takes between 22 and 32 minutes, depending on whether or not you catch the fastest service.
You'll normally change trains in Slough. Don't forget to factor in the time it will take to travel to Paddington by tube or taxi – as well as the cost.
It takes under ten minutes to walk from Windsor and Eton Central station or Riverside Station to the castle, or you can catch a taxi. The trip by cab should only take a minute or two.
🚍 By coach
At-a-glance: Coach from London Victoria to Windsor (1 hour and 35 mins+); about 1 coach per hour
You can also take a National Express coach from London Victoria Coach Station to Windsor. This takes longer than by car or train, with a journey time of between one hour and 35 minutes and an hour and 50 minutes approximately.
Tickets are cheap, but it's not the fastest way to travel. You'll also need to get to Victoria, and if you take the tube or mainline train then it's worth knowing that the coach station is not on-site but around 300 metres away.
Coach journey times also depend on traffic, which can be heavy when leaving or driving into London.
🚗 By car
At-a-glance: Drive from London to Windsor (approximately 1 hour); no parking at the castle
It's possible to drive from London to Windsor, and a typical journey will take around an hour. Expect it to take longer if traffic is heavy or you get lost en route. The key thing to know here is that no visit Windsor Castle parking is provided for visitors at all.
This means you need to use the regular town-centre car parks in Windsor before walking from there to the castle. It's, therefore, quicker and simpler to travel by train or book an organised tour that includes a Windsor palace visit.
☂️ By organised tour
Taking an organised tour of the Windsor Castle tourist attraction is what we recommend, as you can sit back and relax while someone else takes care of timing, parking, directions and so on.
🏰 The top 6 London to Windsor Castle tours
Destination: Windsor town and Windsor Castle
Departure point: Evan Evans Office, 258 Vauxhall Bridge Road, London, SW1V 1BS
What's included: Transport, tour guide, audio guide, entry fees
What's not included: Lunch, extras, hotel pick-up
If you want to focus solely on Windsor, then you can visit Windsor castle from London by taking this 7 hour tour. As well as the historic royal castle you'll get to see the town itself while being pointed in the right direction by your expert guide.
A Windsor Castle inside tour is next on the agenda. During your visit you may tour the opulent State Apartments, see the impressive Royal Arts Collection and discover St George's Chapel – the venue for many royal weddings including HRH Prince Harry and Meghan Markle.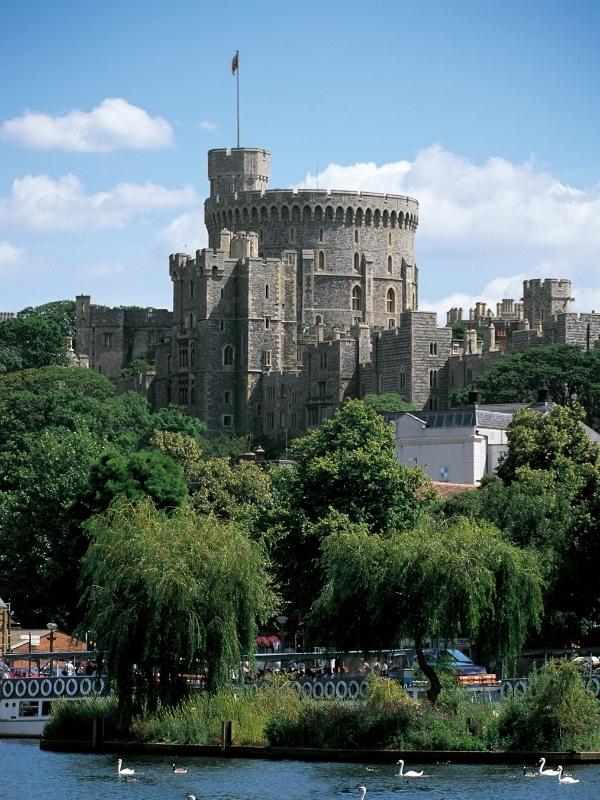 Destination: Windsor Castle (& pub lunch in Victoria)
Departure point: Victoria Coach Station, 164 Buckingham Palace Rd, London SW1W 9TP
What's included: Transport, tour guide, entry fees, one-course pub lunch
What's not included: Extras, hotel pick-up
This half-day trip from London takes place in the morning and includes Windsor Castle visit tickets, transport, a guide and a pub lunch in Victoria at the aptly-named St George's Tavern.
After travelling to the castle by air-conditioned coach you have the freedom to explore at will, focusing on what you want to see the most. If you like you can use some of this time to visit the town centre as well as the sights of the castle such as the State Apartments and St George's chapel.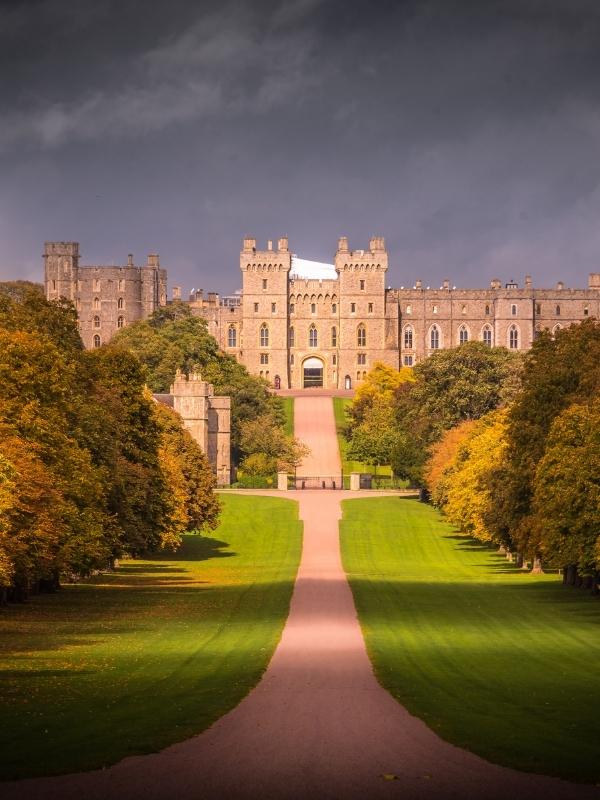 Destination: Windsor Castle and Buckingham Palace
Departure point: The Queen's Gallery, Buckingham Palace, London SW1A 1AA
What's included: Transport, tour guide, entry fees, audio guide
What's not included: Lunch, extras, hotel pick-up
This tour from London includes entry to Windsor Castle and Buckingham Palace within the city. You'll meet your guide at the Queen's Gallery before seeing items like Queen Elizabeth's jewels and royal portraits inside the palace.
Next up is Windsor Castle, where you can spend almost two hours in total exploring the castle as well as St George's Chapel in the grounds. Admission to both the palace and the castle is included with this day tour.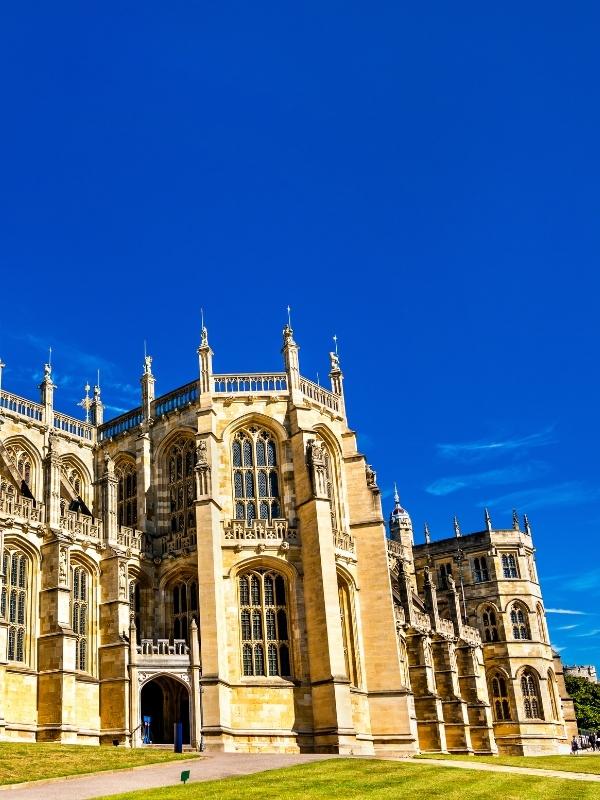 Destination: Windsor Castle and Westminster
Departure point: Green Park, London W1J 8EU
What's included: Tour guide, walking tour, entry fees
What's not included: Lunch, extras, hotel pick-up, transport
This walking tour of Westminster will show you 15 of the UK capital's key sights during a three hour period. The Windsor Castle visit price is also included with this tour, but you'll need to make your own way to Windsor and Eton Central station by train then take a short walk to the castle.
The walking tour is highly rated and the sights you'll see include Buckingham Palace, Big Ben, Downing Street, Trafalgar Square, the Royal Parks, Westminster Abbey, the Houses of Parliament, Whitehall, the London Eye and Parliament Square.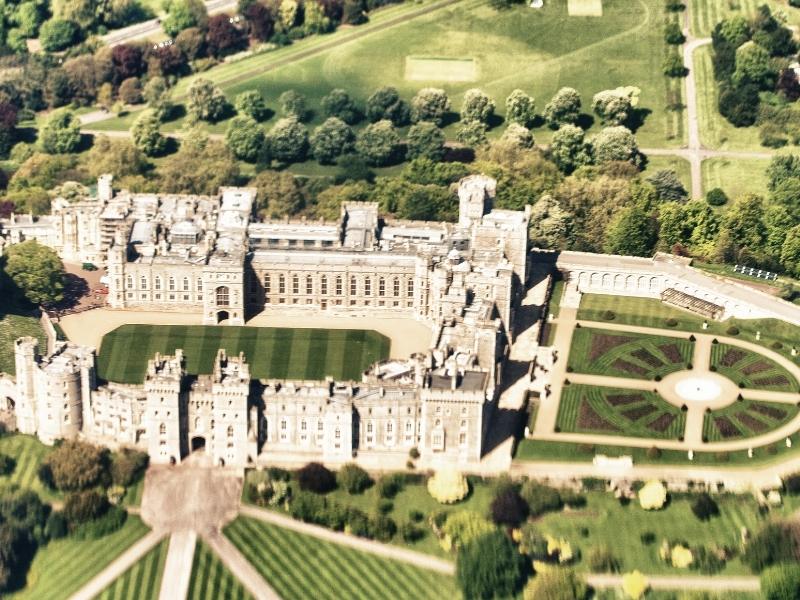 Destination: Windsor Castle
Departure point: Windsor & Eton Riverside, Windsor SL4 1QG
What's included: Private guide, castle tour, entry fees
What's not included: Lunch, extras, hotel pick-up, transport
Your private tour begins when you meet your guide at the train station in Windsor. This is a great way to really get under the skin of the castle, as your guide can share their in-depth knowledge while concentrating on what matters to you most.
After exploring the castle, your expert guide will then show you the sights of Windsor town before you depart by train (at your own cost) back to London or another base.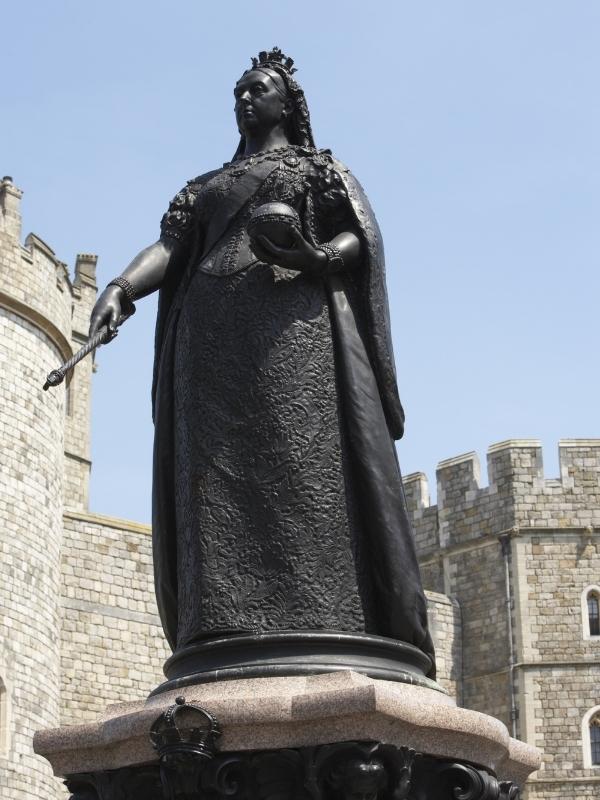 Destination: Windsor, Bath & Roman Baths, Stonehenge
Departure point: Bulleid Way, London (near Victoria tube)
What's included: Transport, tour guide, entry fees
What's not included: Lunch, extras, hotel pick-up
This trip does a lot in one 11-hour day, including ancient Stonehenge, beautiful Bath and wondrous Windsor Castle. Tickets to the State Apartments and more are included, as is entry to the Roman Baths in the city of Bath.
Other things to see during your Windsor Castle visit time include St George's Chapel and Queen Mary's Dolls' House. Visits to the Roman Baths and the mysterious standing stones of Stonehenge also form part of the day's itinerary.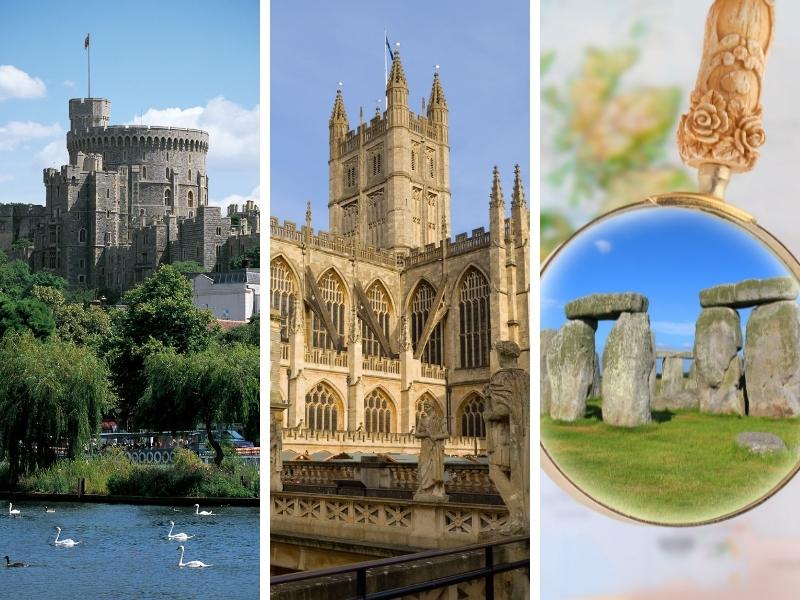 How will you visit Windsor Castle?
If you were wondering can you tour Windsor Castle, when to go or which way to get there is best, we hope this guide has answered all your questions.
Organised Windsor Castle tours or taking the train are the easiest options, and you can combine the royal site with other places such as Buckingham Palace, Stonehenge, Bath or Westminster if you want to. Happy travels!
London Travel Guide & Itinerary Planner (+ 4 bonus ebooks)