Unsure which pass to buy for your UK rail travels? In this guide, we cover everything you need to know BritRail Pass vs Eurail Global Pass so you know which option is best for your rail adventure and why.
If you're planning to travel around the UK, then taking the train is one option open to you. It can be simpler than hiring a car – especially if you don't come from a country that drives on the left (as the UK does).
While cheap coach tickets are often available in the UK, these tend to take the longest time to get anywhere. Which isn't time efficient when you're on a limited itinerary. It's not even cost-effective if you need to stay somewhere for longer. If there's heavy traffic – such as during summer weekends – then the coach will get held up in that too.
Trains in the UK are in a lot of cases faster than travelling by road – whether by car or coach. The network covers much of the country, and even small villages do sometimes have their own railway stations. It's a stress-free way to travel, and between major destinations, train services are, on the whole, quick and reliable.
Train tickets in the UK can be expensive to buy, however. Especially if you don't do any forward planning, and instead rely on buying your ticket on the day of travel.
Whatever you plan to see in the UK and wherever you plan to go, buying a BritRail or Eurail Global Pass* could be a cheaper and more convenient way to plan your train travel.
(*Note the Eurail Global Pass is available to non-Europe residents only. For those of you who reside in Europe the Global Interrail Pass is the equivalent pass.)
However, it can also be confusing. There are two major players in the market – the BritRail Pass and the Eurail Global Pass. So what are they, what are the differences, and which will suit you best?
By the end of this guide, you should be well placed to answer that very question. We'll run through what each pass is, the types available, who can buy them, how they're activated and what trains you can use with each one.
The pros and cons are also summarised to make it simpler to pick between these two rail passes. So read on to find out everything you need to know before buying the BritRail or Eurail Global pass!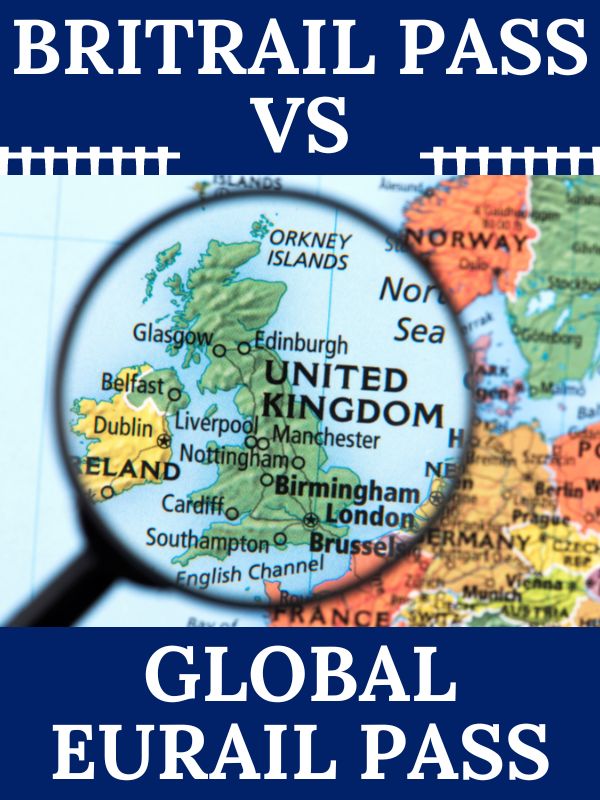 BritRail Passes
There are five types of BritRail pass you can buy. All of the following Ts and Cs apply to all of them, except where otherwise stated.
BritRail pass terms, conditions & exclusions
For use in England, Scotland and Wales (unless otherwise stated)
Non-UK residents are eligible to buy the pass
First travel date can be up to 11 months after date of purchase
1 discount per pass may be available for youths, seniors and families. Small groups travelling together may also get a reduction with the standard BritRail pass
First class and airport upgrades can be added to some passes
Paper or M (mobile) pass
Seat reservations are advised
BritRail Passes are not valid on local services including the Tyne and Wear Metro, Manchester MetroLink, Glasgow Underground trains, the Docklands Light Railway (DLR) or London Underground
Eurostar trains, trams, steam services, privately owned railways, boats, buses or other non-National Rail services are also excluded
BritRail pass types
BritRail pass
The standard BritRail pass is valid as above.
BritRail England pass
This comes with all the same conditions as above, but is only valid in England and not Scotland or Wales.
BritRail London Plus pass
The London Plus pass is valid for travel throughout southeastern England, as well as various destinations beyond.
These include popular tourist spots like Bath and Stratford-upon-Avon.
Coastal towns such as Weymouth and cities like Bristol are also included.
BritRail South West pass
The south west pass is for those who wish to explore cities like Oxford, Bath, Salisbury and Winchester.
Holders can also visit Royal Windsor, plus coastal parts of Hampshire, Dorset, Devon and Cornwall.
The network covered by the pass stretches as far north as Malvern in Worcestershire, to Swansea in south Wales and anywhere west of Portsmouth or Bristol.
BritRail Spirit of Scotland
The Spirit of Scotland pass is for those who want to discover the area north of the border with England.
Ferry and coach services are included as well as trains.
Passengers cannot use some trains before 9.15 am on weekdays.
The pass covers the entire country of Scotland, from Berwick-upon-Tweed on the Northumbrian border right up to the highlands and islands.
Only child discounts may be available on the Scottish pass.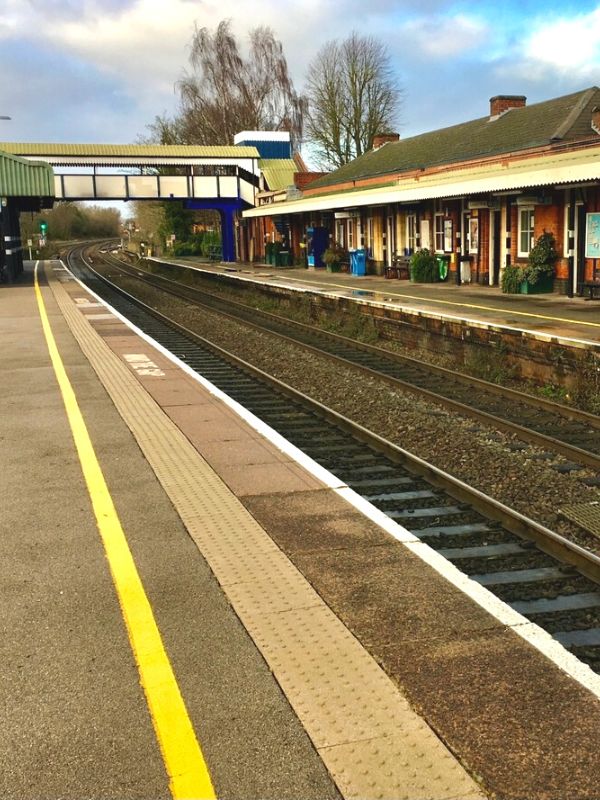 BritRail mobile pass
BritRail passes are available as mobile versions. These are stored electronically and means you don't need a paper pass. Not to pay the postage fees for this being sent to you.
You can simply follow the steps as instructed when you're ready to start using your mobile BritRail pass via the activation link supplied.
Once you've done this, you can download your pass. This will then be scanned by train or station staff instead of you requiring a paper ticket.
One free seat reservation is offered to those who take up their pass as a mobile version.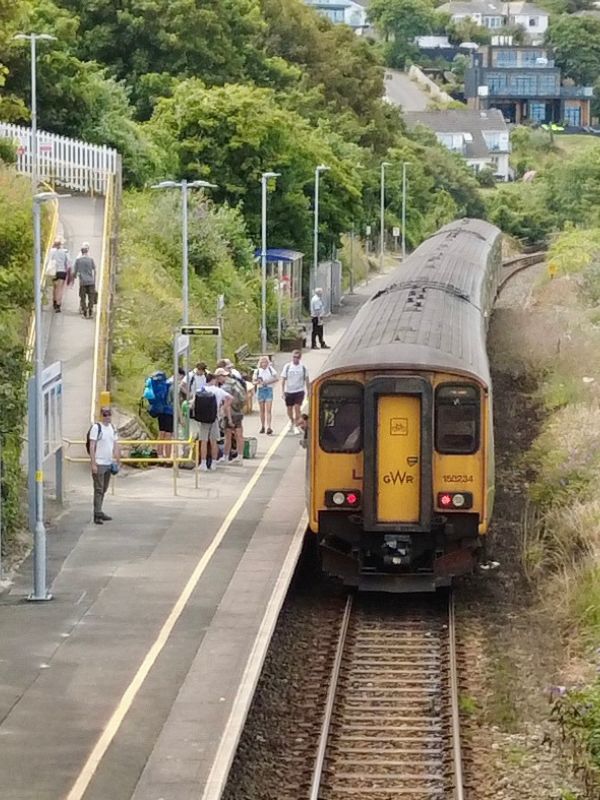 BritRail pass validity
Consecutive
Travel for 2, 3, 4, 8, 15, 22 or 30 consecutive days.
Flexible
Travel for 2, 3, 4 or 8 non-consecutive days spread over a month; or for 15 days during a two month period.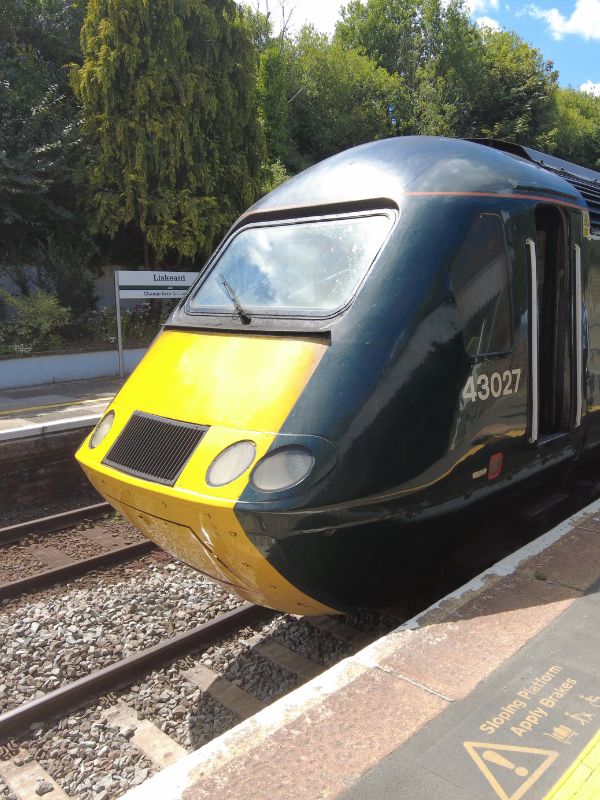 BritRail pass activation
Paper
To validate a paper BritRail pass, you'll need to queue up at the ticket office to have your pass stamped by a member of staff.
Mobile
An activation link will be sent when you buy a mobile pass. Once you have that, simply follow the instructions on screen to download and activate your pass.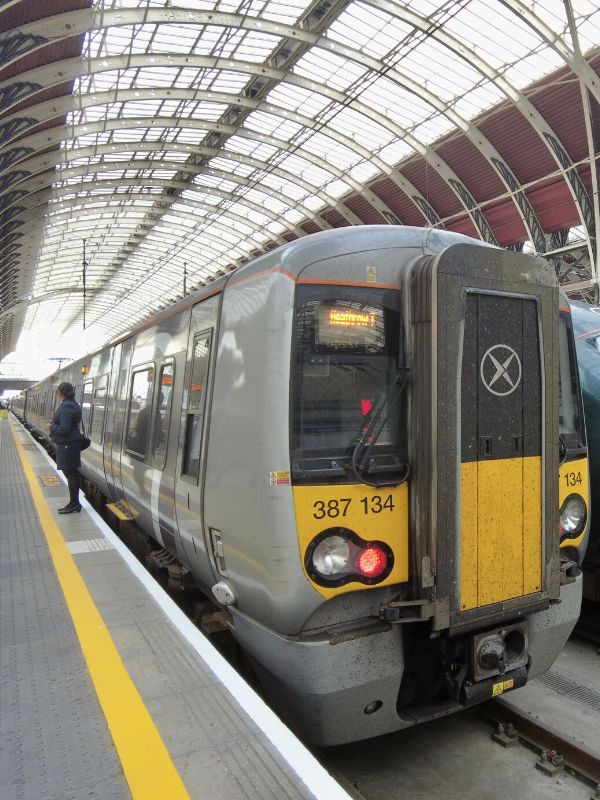 BritRail pass pros & cons
Travel for as little as 2 or 3 days

5 passes to pick from, covering various parts of the UK


Any non-UK resident can buy the pass

No option between 4 and 8 days for consecutive or flexible passes

Seat reservations may incur a fee

European travel beyond the UK isn't included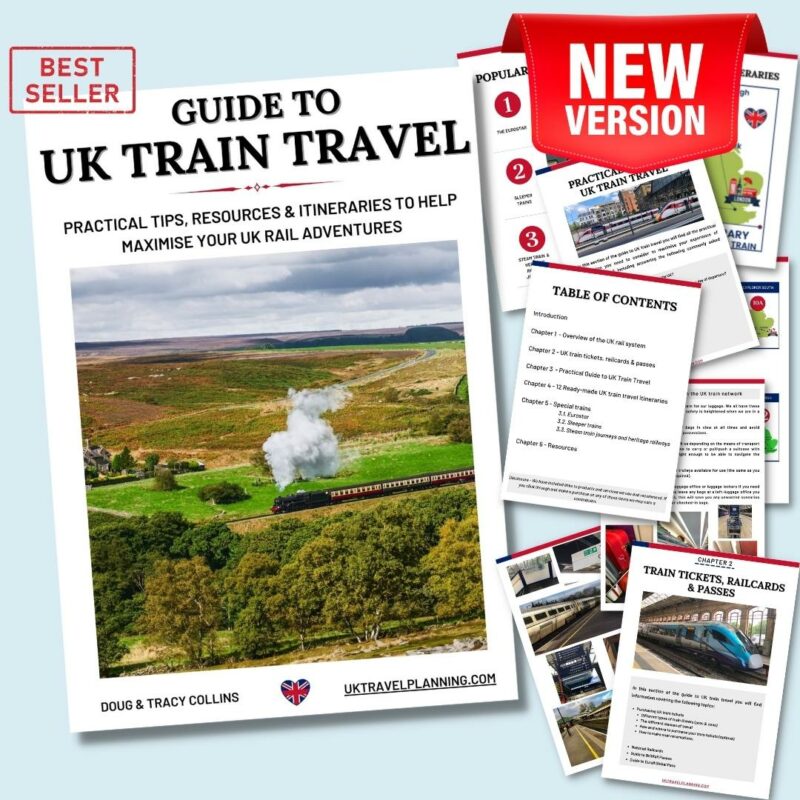 Eurail Global passes
Eurail Global pass terms, conditions & exclusions
For use in 33 countries across Europe (unless otherwise stated)
Non-European residents are eligible to buy the pass (European residents have the equivalent Global Interail Pass)
First travel date can be up to 11 months after date of purchase
Discounts may be available for children, youths or seniors
Paper or M (mobile) pass
Seat reservations are advised
Passes entitle holders to special discounts on hotels, ferries, entrance fees, tickets, city cards and much more
Pass holders can also ride on some of Switzerland's scenic railways for free
Great Britain is included on the Eurail Global Pass
Seat reservations are required on selected services such as the Eurostar, TGV, AVE and Thalys – and there is a fee for making this reservation
Some services are excluded and these vary by country. You can find a full, up-to-date list of participating rail networks on the Eurail website here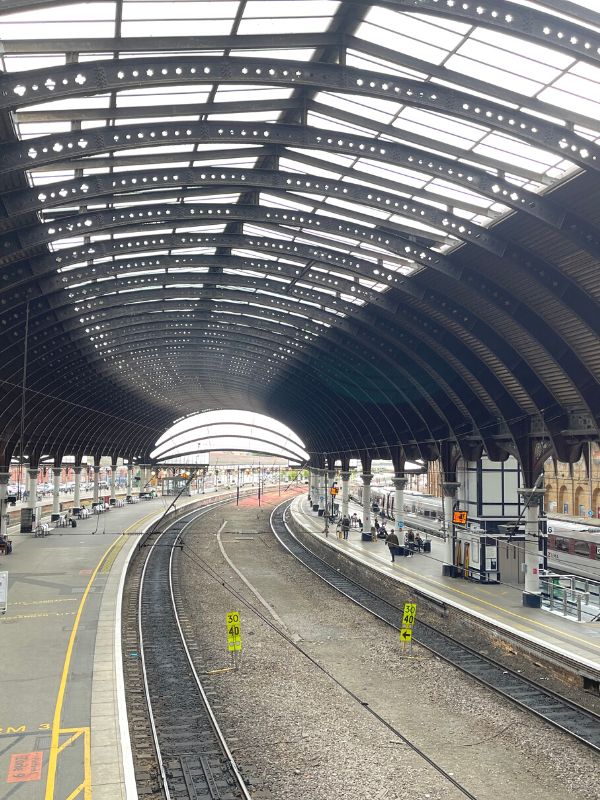 Eurail Global pass types
The only type of Eurail Global pass valid for UK travel is the standard option. There isn't a One Country option for the UK. If you want this, the Eurail website actually refers you back to the BritRail site!
Do note that Interrail passes are for European residents only.
Eurail Global mobile pass
The Eurail Global Pass is available as a mobile pass, and this one offers distinct advantages over the paper version.
If you lose your phone, Eurail will issue a replacement mobile pass without charge. You don't need to pick a start date until you're using the pass, either, and can begin this within 11 months from purchase.
The paper free pass can be used as soon as you've downloaded it, and can be shown to station and train staff instead of a paper ticket.
One word of caution, however. The Eurail Global app works only with Android devices that use version 6.0 or later, and Apple devices that have iOS 13.0 and later. So do check your phone's up to the job before ordering a mobile pass!
As long as you'll have access to the internet at least once every three days, Eurail says that everything will work fine. So unless you're heading to a remote region without WiFi for a few days or more, that side of things should work as planned.
The planner within the mobile pass app is pretty useful. You can search here for trips you want to take, and save any train times you're interested in under 'My Trip'. If you decide to take the journey, you can simply tap to add it to your pass before showing your device at the station or on board.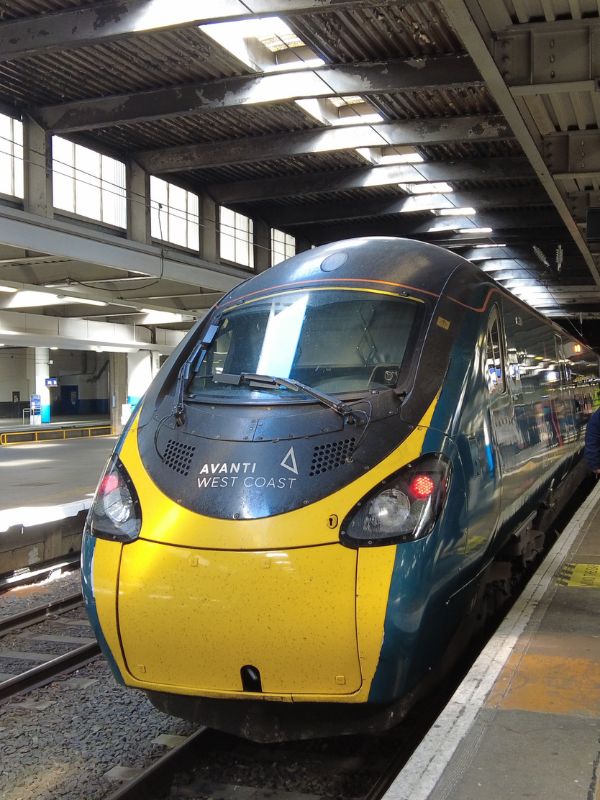 Eurail Global pass validity
Consecutive
Travel for 15 or 22 consecutive days, or buy a pass valid for 1, 2 or 3 months.
Flexible
Travel for 4, 5 or 7 non-consecutive days spread over a month; or for 10 or 15 days during a two month period.
Eurail Global pass activation
Paper
You can validate your paper Eurail Global pass at any train station in Europe – or when you place your order. For the former, you'll have to wait in line at the station to have your pass stamped and the dates filled in by a member of staff.
Mobile
When buying a mobile Eurail pass, all the instructions will be supplied electronically so you can download, activate and use your pass.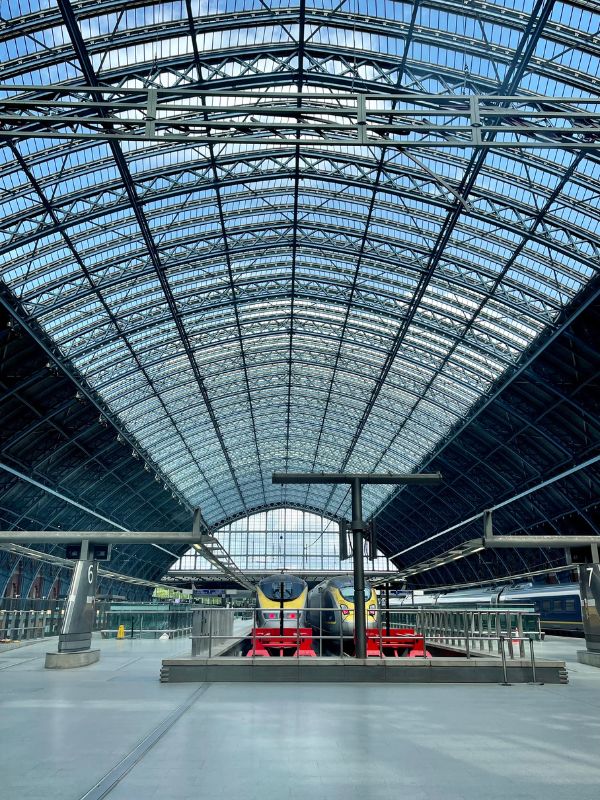 Eurail pass pros & cons
4, 5 and 7 day options exist (whereas BritRail passes double from 4 days to 8 with nothing in-between)

Use your pass in 33 European countries

Includes travel by Eurostar (though you must purchase a seat reservation)

Seat reservations may incur a fee, especially on certain services

Only M pass replacements - not paper ones - are issued free of charge

Changing the set date on a Eurail paper pass costs €15 (and you have to fix a start date when buying it)
BritRail Pass vs Eurail Global Pass: Which Will You Buy?
We hope this guide has clarified what the Eurail Global and BritRail passes are all about! Which to choose depends on how much travel you intend to do and where. If 5 or 7 flexible days of travel within the UK suits you better than 4 or 8, for example, then the Eurail pass might just win through.
If you want to explore certain parts of the UK – such as Scotland, around London or south west England (and parts of Wales), then the BritRail passes for those areas may prove to be the most cost-effective choice.
Whether you're visiting other European countries or not will also matter. There is always the option of buying a BritRail pass for the UK, plus a Eurail pass for the rest of Europe.
Decisions, decisions! Wherever you roam, enjoy exploring the wonderful British Isles. And beyond, of course, where that applies.
More to read about UK train travel: