Visiting London? Are you considering purchasing the London Pass? In this article discover what it is, where you can use it and how to calculate if it is a cost-effective option for you.
London is a fantastic city offering visitors a plethora of popular activities and attractions to choose from. If your London itinerary includes plans to visit popular attractions such as Westminster Abbey, the Tower of London and Kensington Palace ticket costs can soon add up.
With so many amazing things to see in London, buying a pass may be an affordable option for your trip.
But before you consider purchasing a pass you should weigh up whether it is worth your money. In this article, we answer all your questions about the London Pass – what is, where you can use it and how to work out if purchasing a London Pass is the right option for you.

What is the London Pass?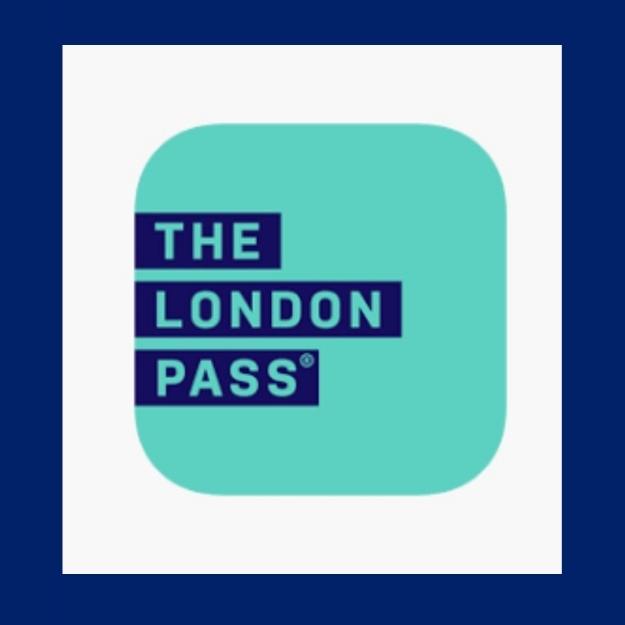 The London Pass is an all-inclusive pass and sightseeing package that provides holders with fast track entry to over 80 of the city's top tourist attractions.
It is primarily designed to enable first-time visitors to London to explore as much of the cities main sights, landmarks and attractions as possible in a short time. It offers an easy, hassle-free way to get the most out of your visit.
The pass is available for 1, 2, 3, 4, 5, 6, 7 or 10-day durations with options to add more days at an additional cost or upgrade to VIP treatment which includes reserved viewing.
The pass and guidebook are delivered digitally for you to access instantly on mobile.
Just scan the pass to enter any of the 80+ attractions.
Quick guide
Enjoy access to more than 80 of London's top attractions, tours, and museums.
See London's top landmarks and attractions with a hop-on hop-off bus tour with over 60 stops including Buckingham Palace, St Paul's Cathedral and Trafalgar Square.
Includes a digital guidebook packed with helpful tips and information about each attraction.
The London Pass can be downloaded instantly onto your mobile phone.
FAQ's about the London Pass
How much does the London Pass cost?
The London Pass is priced from £62 for adults and £41 for children aged 5 – 15 years old (1-day pass) to £152 adults /£103 children for a 10-day pass. Children under 5 are free when accompanied by a paying adult pass holder.
Attractions included in the London Pass
The London Pass can be used to access over 80 attractions including the following
Popular attractions
• The View from The Shard
• Windsor Castle
• Westminster Abbey
• London Bridge Experience and London Tombs
• Tower Bridge Exhibition
• ZSL London Zoo
• Kensington Palace
Transportation included in the London Pass
• Thames River Boat (Uber Boat by Thames Clippers – 1-day Hop-on Hop-off)
1 day hop on hop off bus tour
Museums and galleries
• London Transport Museum
• Foundling Museum
• Household Cavalry Museum
• Charles Dickens Museum
• Guards Museum
• Cartoon Museum
• Estorick Collection of Modern Italian Art
• Wernher Collection at Ranger's House
• Fan Museum
• London Canal Museum
• London Museum of Water and Steam
• Garden Museum
• Museum of Brands, Packaging, and Advertising
• Museum of London Docklands (with guidebook)
• Queen's Gallery
• Pollocks Toy Museum
• The British Museum (with Vox Audio guide)
• The Postal Museum
Places of interest
• Shakespeare's Globe Theatre
• Royal Albert Hall
• Royal Observatory Greenwich
• Old Royal Naval College
• Cutty Sark
• Kew Gardens
• Hampton Court Palace
• Apsley House
• Beefeater Gin Distillery Tour
• Benjamin Franklin House
• Eltham Palace
• Handel & Hendrix
• Jewel Tower
• The Monument to The Great Fire of London
• Golden Hinde
• Southwark Cathedral
• Wellington Arch
• Chelsea Physic Garden
• London Wetland Centre
Tours and experiences
• ArcelorMittal Orbit
• Arsenal FC Stadium (Emirates Stadium)
• Chelsea FC Stadium Tour
• Curzon Bloomsbury
• Curzon Mayfair Cinema
• Curzon Soho Cinema
• 30+ London Sights Tour – Top Sights Tours
• Palaces and Parliament Tour – Top Sights Tours
• Jason's Original Canal Boat Trip
• Kia Oval Ground Tour
• London Bicycle Tour
• London Bicycle Hire
• Brit Movie Tours
• QUEENS Skate, Dine & Bowl
• Twickenham Stadium Tour & Rugby Museum
• Wembley Stadium Tours

Is the London Pass worth it for me? Can I save money using the London Pass?
The best way to work out whether the London Pass is going to be the most cost-effective option for you is to compare the cost of visiting the attractions with and without a pass. Remember when you buy a pass that it is for use on consecutive days.
Also consider that while some of the most popular tourist attractions are located in close proximity, which means you can visit quite a few each day some will require travel outside the centre of London such as Windsor Castle or Hampton Court.
Choose which London attractions you want to see during your visit.
Plan your daily itinerary based on the locations of the attractions – plan to visit places that are close together so you don't waste time travelling.
Be realistic – London is tiring so consider how many attractions you can realistically visit in one day and how much time you plan to spend at each.
Once you have your list of attractions and itinerary add up the cost of entry for each attraction (remember there are many free attractions and museums in London) Once you have a total it is possible to calculate whether purchasing a London Pass is the most cost effective option for your visit.
Are there certain attractions not included in the London Pass?
The London Pass doesn't include entry to attractions such as the London Eye, Madame Tussauds, London Aquarium and London Dungeon

Using the London Pass – FAQs
How many attractions can I visit in one day?
Some attractions allow you to use your London Pass more than once. However, for some museums, shows and tours the pass must only be used by one person per attraction. Please check before planning your itinerary as there are some which do not permit re-entry after exiting the building.
How long is the London Pass valid?
All passes are valid for 2 years from the purchase date and only become activated after your first attraction visit. Once activated the pass is valid for the number of days purchased.
It is important to activate the pass as early as possible on Day 1 as it is valid from that day (not the time of day)
Do I need to pre-book attractions?
At present most of the attractions require pre-booking. Check the individual attraction websites for information. It is also a good idea to check opening hours as some places may have special conditions or be closed on certain days of the week.
Can I get a full refund if I change my mind?
Purchase the London Pass from Get Your Guide and receive a full refund if you cancel up to 24 hours in advance.
Are there other city passes available for London?
Another card that may be of interest is the Go City Explorer Pass. With the Explorer Pass, you can:
Create your own tour of London with admission to 2, 3, 4, 5, 6, or 7 popular attractions
Show your pass at designated ticketing areas to redeem credits for admission and explore London
Download your pass on any mobile electronic device or print it at home
Redeem your Explorer credits against 2, 3, 4, 5, 6, or 7 attraction visits. With over 65 monuments, tours, cruises, dining experiences and more to choose from it is easy to create your London itinerary to utilise the pass.
Save up to 30% on regular door prices.
Each attraction visit equals 1 credit used.
Participating venues include the Tower of London, the Shard, and St. Paul's Cathedral. Get a handy digital guide with instructions to plan your itinerary.
You have 60 days to use your attraction credits starting with your first choice.
CLICK HERE TO FIND OUT MORE ABOUT THE GO CITY EXPLORER PASS FOR LONDON

Plan your visit to London
London Travel Guide & Itinerary Planner (+ 4 bonus ebooks)