If you are planning to visit London I am sure there are many of its famous landmarks and museums you are considering adding to your itinerary. It can be overwhelming to decide exactly which ones to visit.
Luckily many of the most popular London bucket list attractions have virtual tours accessible online so it is possible to take virtual walkthroughs and tours on our laptops, mobiles, and other devices. This is a great way to research London and prepare for your visit ahead of time.
In this article, you will find links to London museums, galleries, and landmarks that offer an online experience. if you are planning your visit to London we have a guide to buying London attraction tickets with tips and advice to ensure you see everything you want in the city.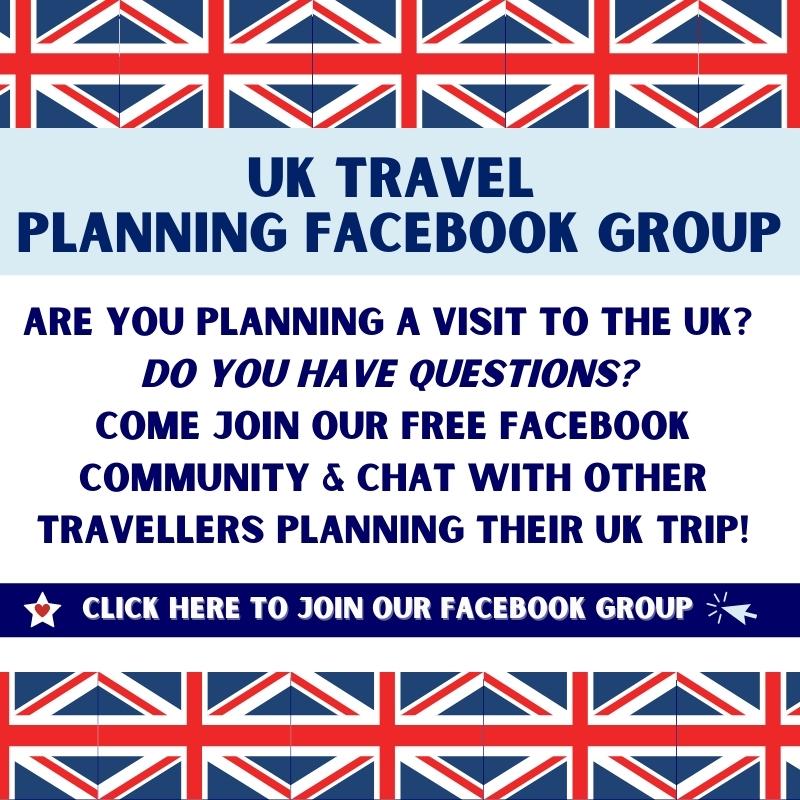 Famous London landmarks
Buckingham Palace
Would you like to take a stroll through the halls of Buckingham Palace? Well now is your opportunity to take a peek inside the Queen's official London Residence.
The State Rooms are only open during a few months of summer (and you have to book ahead as it's so popular) but now you can take a virtual tour of the Grand Staircase, Throne Room, Drawing Room and the Blue Drawing Room.
I wouldn't like to have to keep all those carpets clean!!
Click here for Buckingham Palace or here to read about the Changing of the Guard at Buckingham Palace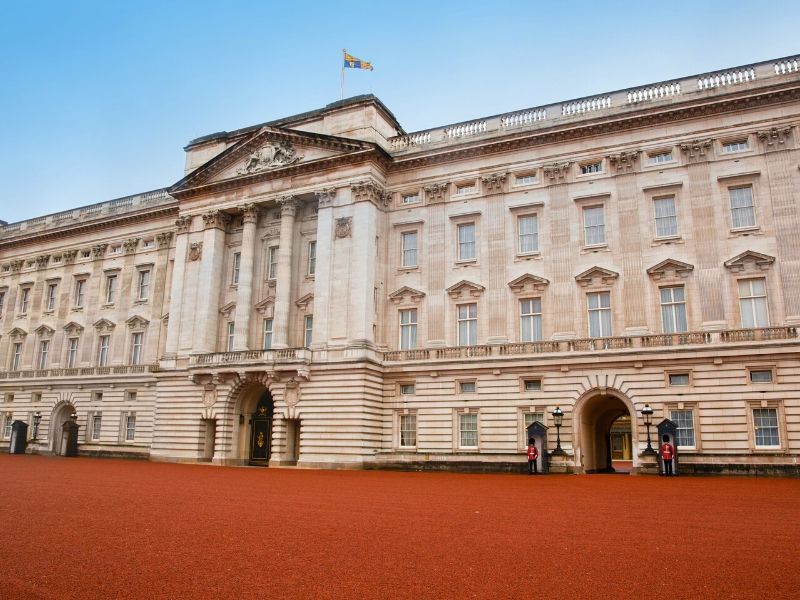 Tower of London
Take an audio and accompanying virtual tour of the Tower of London. The tour is a great way to learn about the history of the Tower before your visit.
For example do you know why ravens are kept at the Tower of London? Or which famous names from history were executed on Tower Green?
You can find out the answers to these questions during the virtual tour!
Click here for the Tower of London virtual tour or here for our complete guide to visiting the Tower of London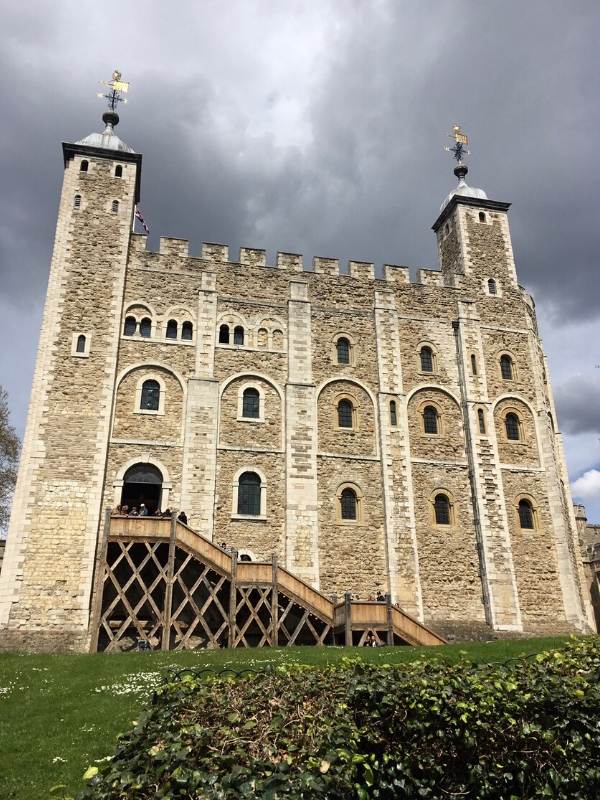 Houses of Parliament
Order! Order! Take a stroll through the halls of Westminster and explore the House of Commons and House of Lords where laws have been debated for centuries.
The Palace of Westminster offers a 360-degree virtual tour of the building with lots of interesting information to read along the way.
The artwork and architecture is beautiful – I found it interesting to explore such an iconic building from the inside! We are all familiar with it from the outside but how many of us have actually set foot inside the Houses of Parliament? Having taken a virtual exploration it will definitely be on my London itinerary to do so when I next visit!
Click here for the Houses of Parliament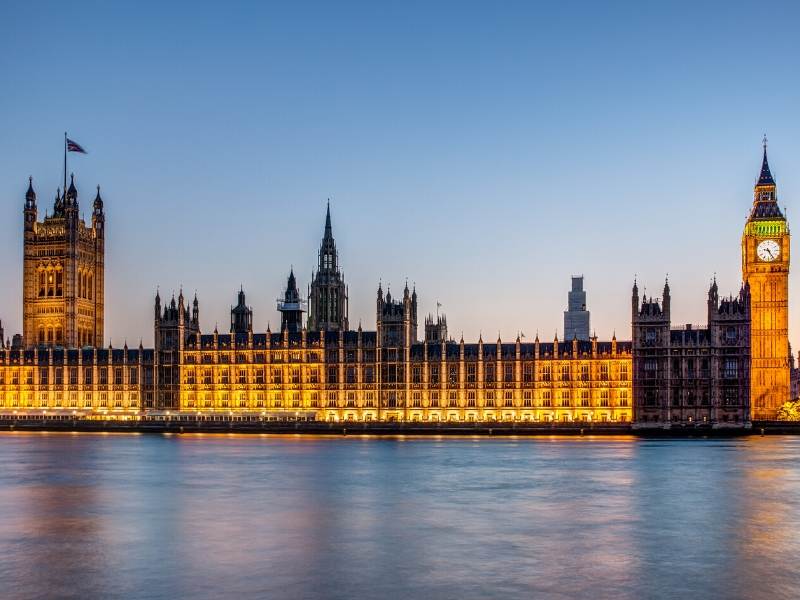 10 Downing Street
10 Downing Street is the official residence of the Prime Minister of the United Kingdom since 1735.
It may be familiar to fans of the rom-com Love Actually (one of a number of movies shot in London) which has scenes featuring the staircase and a number of rooms in the house including the Prime Minister's office. (though it has to be mentioned these were actually filmed at Shepperton Studios and not in 10 Downing Street!)
If you want to see whether the filmmakers got it right take a virtual tour to find out!
Click here for 10 Downing Street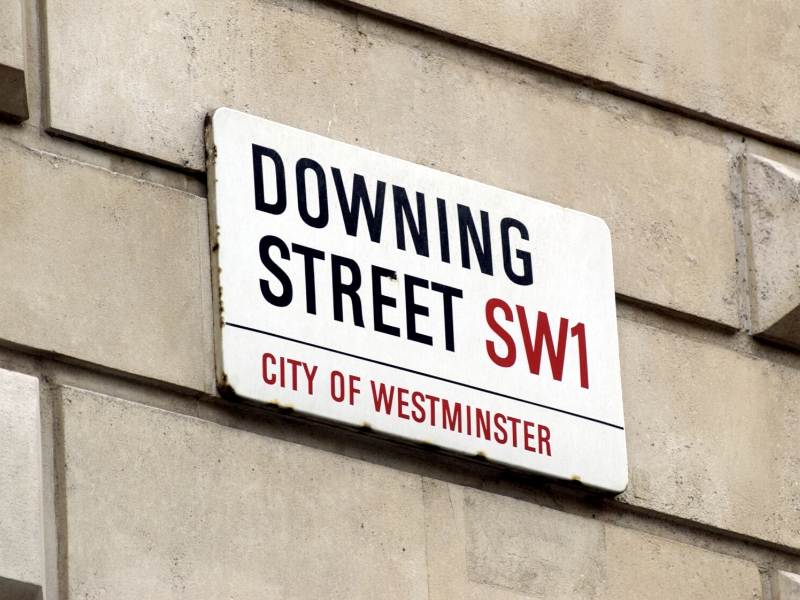 Hampton Court Palace
Reputed to be Henry VIII's favourite royal palace Hampton Court is also popular with tourists from around the world with nearly 1 million people visiting every year.
Built in the early 16th century by Cardinal Wolsey Henry eventually took it over for himself and transformed it into the Mar-a-Lago of its day.
After Henry VII's death, subsequent Kings and Queens added to the palace. In 1838 Queen Victoria opened it up to the public for all to enjoy.
Take a virtual tour of the Great Hall, Great Watching Chamber and Great Kitchen in 360 degrees.
Click here for Hampton Court Palace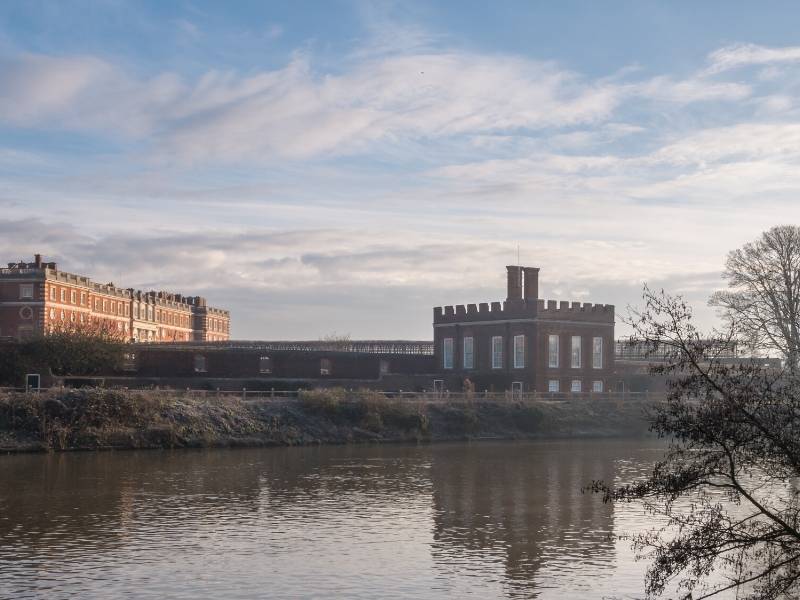 Museums & Art Galleries
The British Museum
Take a virtual tour around one of the best museums in the world.
You can search over 4 million object records online on the British Museum collection database. Choose from curated collections including the themes of Americas; Animals; China; Death and Memory; Desire, love and identity; Egypt; and Africa.
You can find detailed information about each of the galleries in the museum plus take a virtual tour of Prints and Drawings and Oceania.
The British Museum is just one of many museums and galleries in London which offer free entry. This is worth remembering when you are planning your trip – this and other money-saving tips can be found in my budget travel guide to London.
Click here to visit the British Museum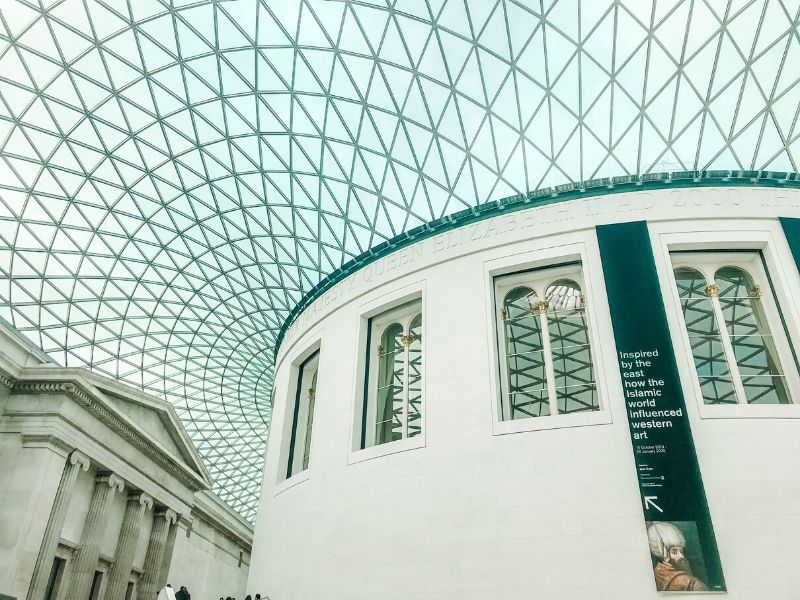 The Natural History Museum
Take a tour of the wonderful Natural History Museum and explore using their interactive online guide.
There are a multitude of ways to explore the museum online enabling you to, "Delve into the Museum from home with a virtual self-guided tour of the galleries, an interactive experience about Hope the blue whale and audio guides narrated by Sir David Attenborough." (source Natural History Museum website)
Click here to visit the Natural History Museum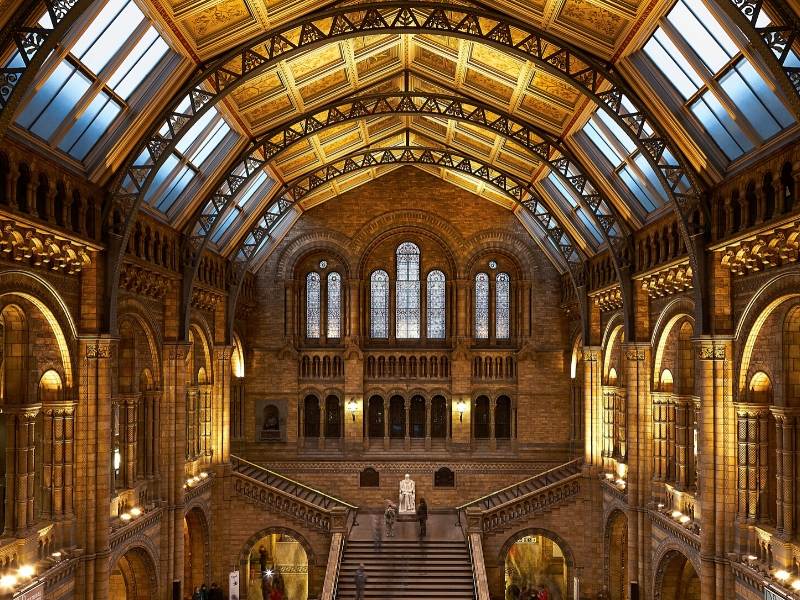 The British Library
I didn't find this the easiest website to navigate but once you get into it there are some interesting things to look at. Being a fan of maps and globes I found the 3D article about European globes of the 17–18th centuries quite fascinating!
There are some online exhibitions including Harry Potter: A Brief History of Magic and Alice in Wonderland that are worth taking a look at.
Click here to visit the British Library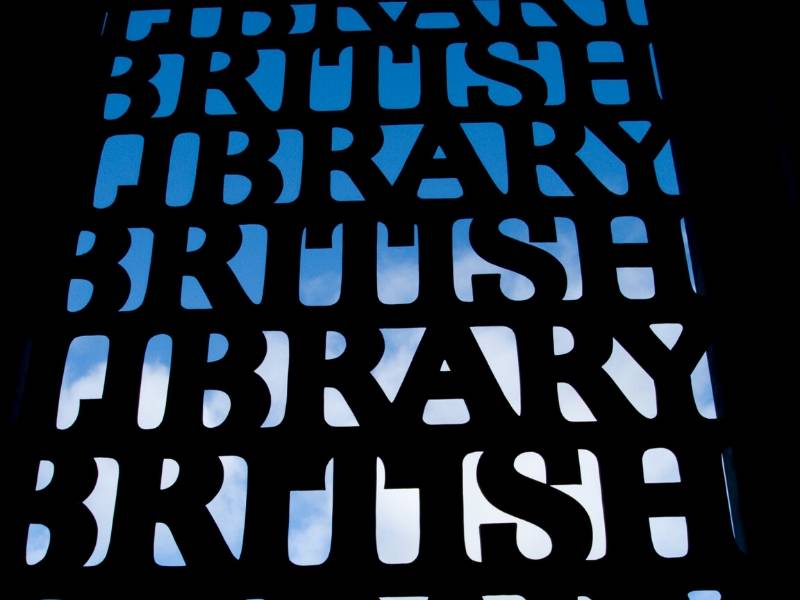 The National Gallery
The National Gallery situated on Trafalgar Square in the heart of London has one of the greatest collections of paintings in the world.
With over 2,300 works by artists including Van Gogh, Michelangelo, Botticelli and Titian the collection is free for public viewing.
The Gallery offers a number of virtual tours including around the Sainsbury Wing (which houses Early Renaissance paintings and a virtual tour of 18 rooms showcasing over 300 paintings in the collection.
Click here for the National Gallery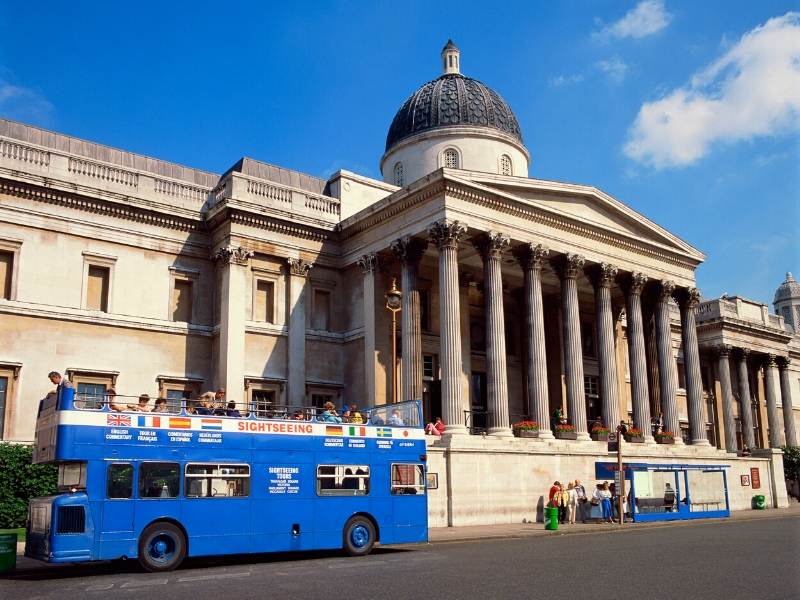 Read more – 10 UK landmarks and sights you can visit on a virtual tour
V & A
The Victoria & Albert Museum is the world's leading museum of art and design. It was founded in 1852 and named after the then King and Queen – Victoria and Albert.
Take a virtual tour through the Gallery of Fashion and discover how clothing design has changed throughout history.
Other online exhibitions include Balenciaga: Master Craftsman; Indian Textiles: Nature and Making; The politics of Fashion and Ann West's Patchwork.
Click here for the V & A Museum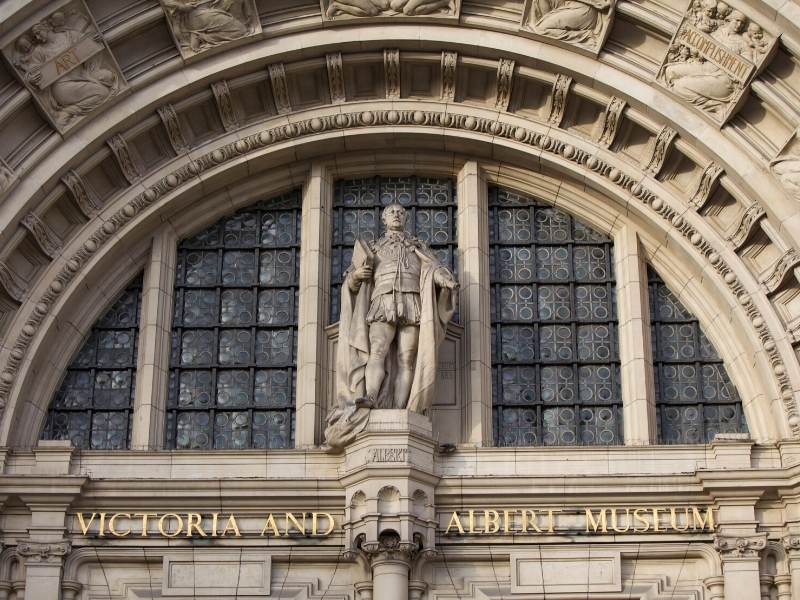 Imperial War Museum – The Churchill War Rooms
The Churchill War Rooms are part of the Imperial War Museum in London. Located deep beneath the Palace of Westminster the rooms were used during WWII by Churchill and his ministers to meet and plan wartime tactics and strategies.
If you have an interest in history this is a fascinating virtual tour of the rooms. The 3D virtual floor plan is excellent and there is much to read and learn as you explore.
Click here for the Churchill War Rooms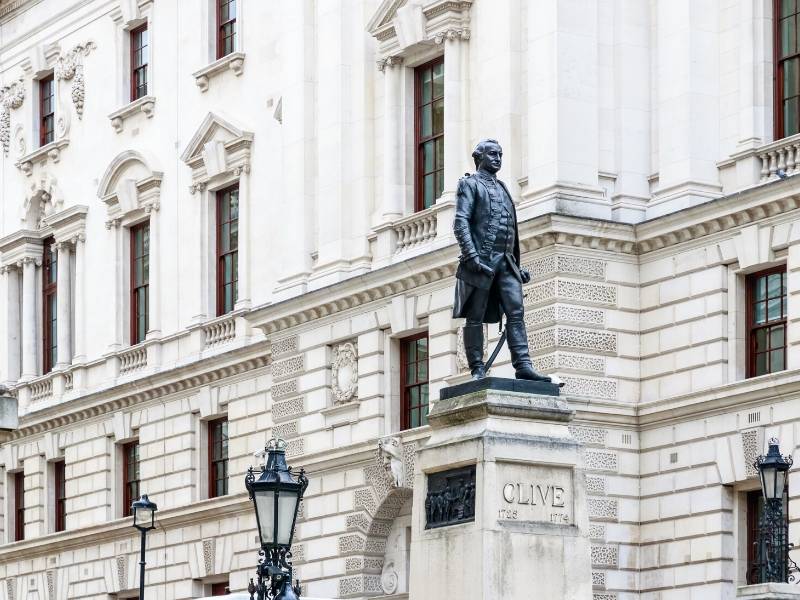 Enjoy the virtual tours of London!
Ready to plan your visit to London? You will find these posts helpful with lots of tips for making the most of your trip: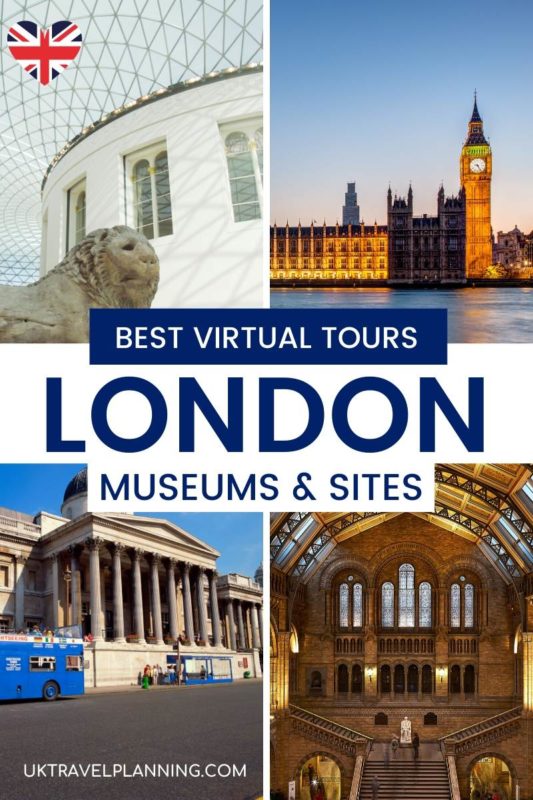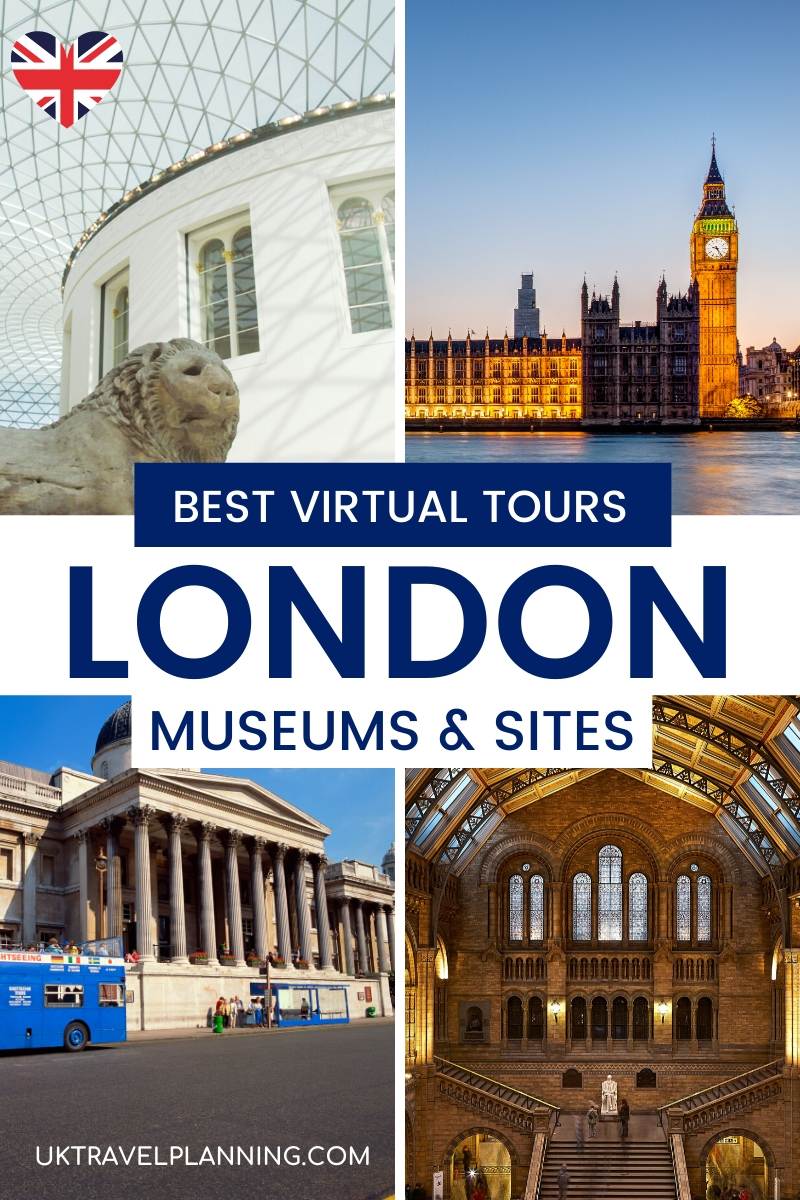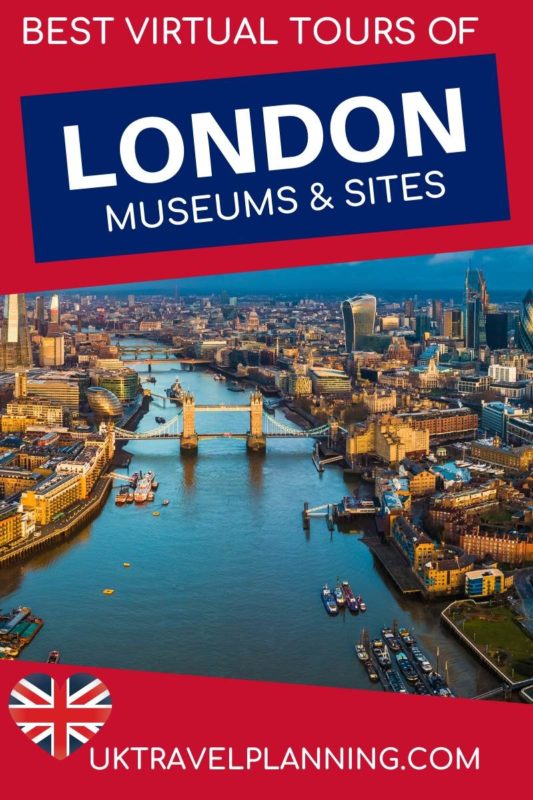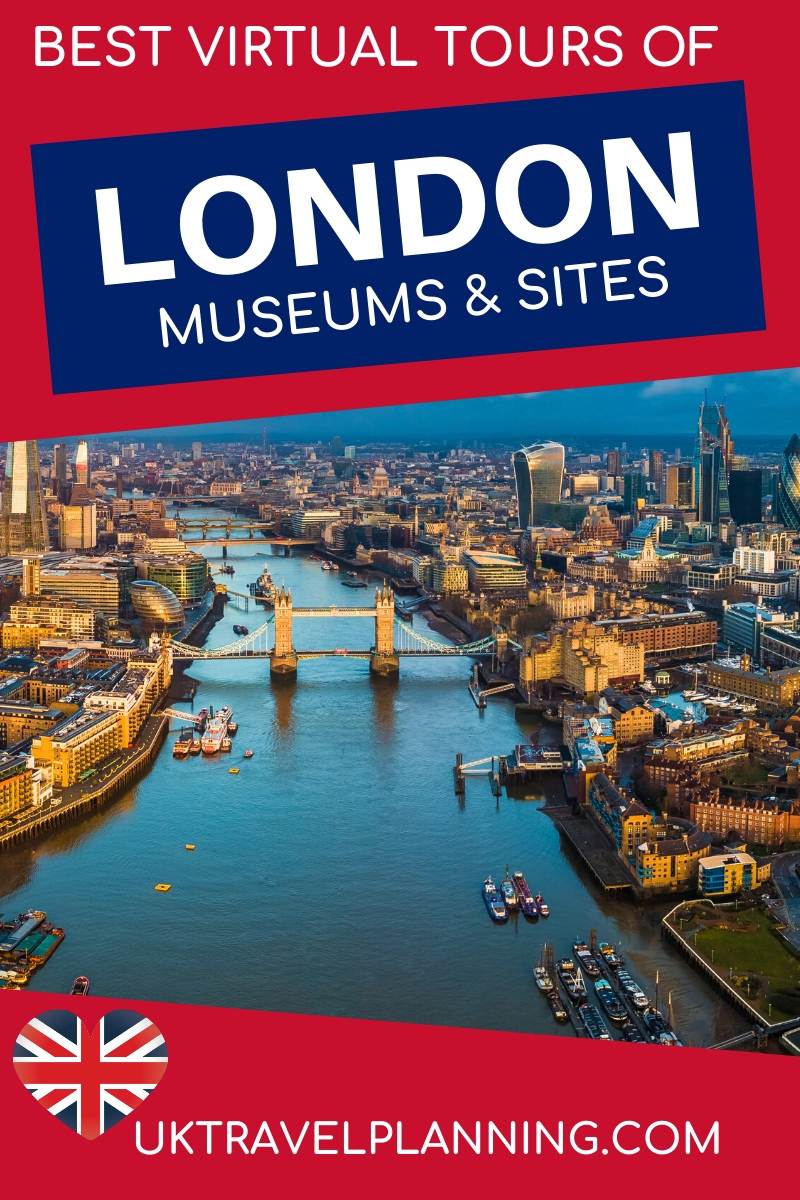 Find lots of more inspiration for your trip to London in my London Travel Guide which has lots of tips, itineraries and more to help you plan your perfect itinerary.
London Travel Guide & Itinerary Planner (+ 4 bonus ebooks)