Are you thinking of visiting the UK in Summer? Then this comprehensive guide to the best places to visit and the best festivals, sporting events and festivals to attend in the UK in Summer is perfect for you.
Summer is a lively and vibrant time in the UK. The country comes alive with festivals and outdoor events and both UK cities and countryside locations are busy with vacationing families.
The UK will undoubtedly be busy at this time but dealing with crowds will be offset by warm, sunny days with daylight late into balmy summer evenings.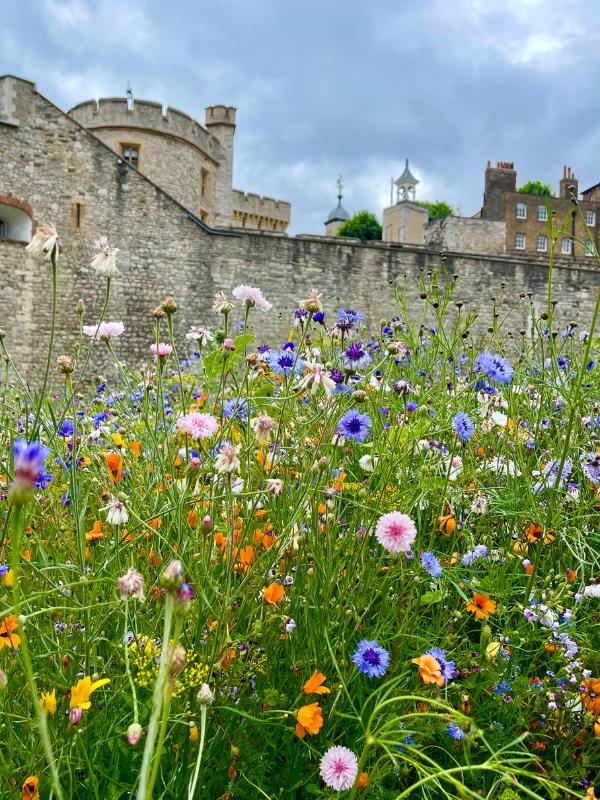 Advantages of visiting UK in Summer
The main advantage of visiting the UK in summer is the weather. You will have long, warm light days to maximise your sightseeing. All attractions will be open and many will have extended opening hours.
You have the chance to attend outdoor events such as sporting fixtures, concerts, theatre plays and festivals. The UK comes alive in summer with locals and tourists alike enjoying al fresco dining and beer gardens in country pubs.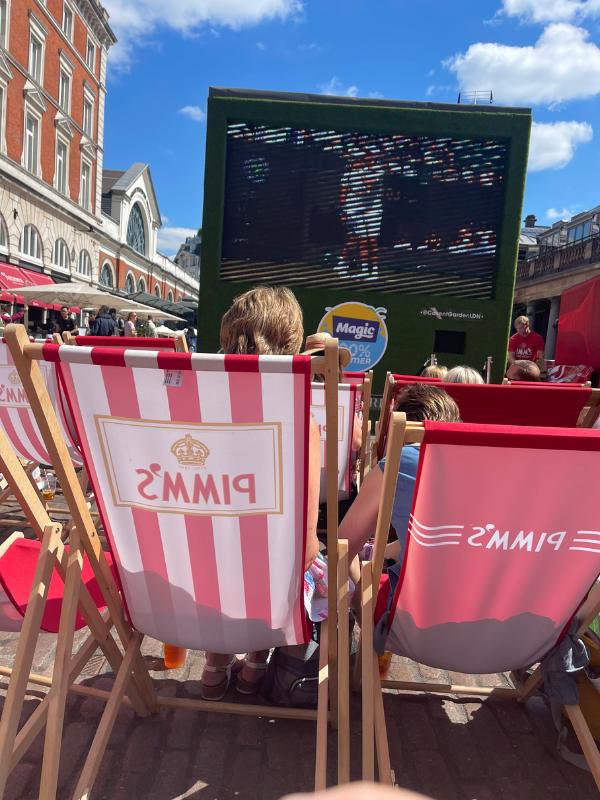 Disadvantages of visiting UK in Summer
The main disadvantage of visiting the UK in Summer is the crowds. This is the peak tourist season for international and domestic tourists.
UK schools will be on their summer break. Schools in Scotland break up in mid-June returning to school in mid-August. Schools in the rest of the UK finish in late July and return at the beginning of September.
Wherever you visit and whichever form of transport you use, you can expect everywhere and everything to be busy!
Things to do in the UK in Summer
Places to visit in Summer
Scotland
As so many Scottish attractions are outdoors, the summer is the best time to visit Scotland. You can travel all over Scotland by train visiting iconic outdoor landmarks such as Loch Ness, Glencoe and the Isle of Skye.
Enjoy a hiking trail in the Scottish Highlands, see The Kelpies, take a boat trip on a Scottish Loch, go whisky tasting in a distillery or explore one of Scotland's 500 castles.
Derbyshire
Derbyshire is an often overlooked destination in the UK but it offers charming market towns, pretty villages, impressive stately homes and fantastic hiking in the Peak District.
Base yourself in Bakewell and spend your summer days exploring Chatsworth House, cycling the Monsal Trail, hiking to the top of Mam Tor or along Stanage Edge or going underground in Blue John Cavern in Castleton.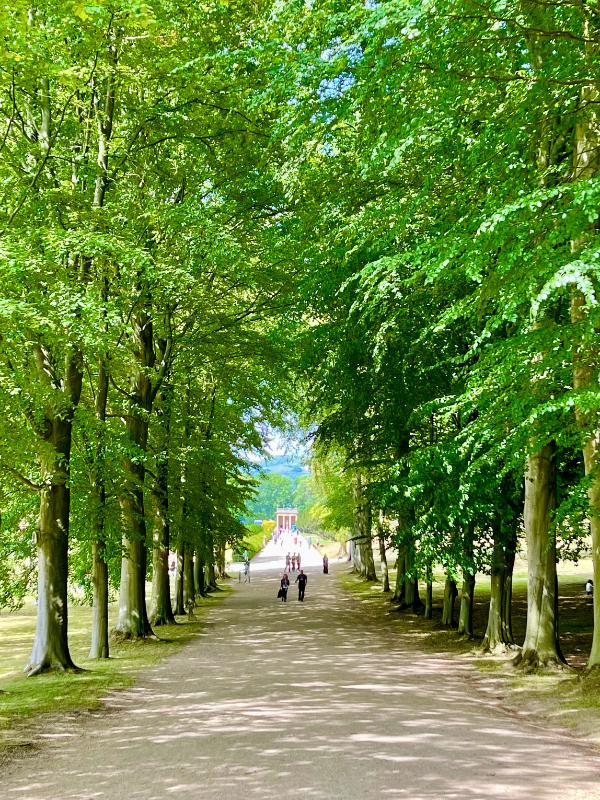 The Cotswolds
A trip to the Cotswolds is all about getting out of your car and wandering around the picture perfect villages of this area, so summer is an ideal time to visit the Cotswolds.
Make a stop at Bibury, Upper or Lower Slaughter or the idyllic Bourton on the Water. Enjoy a cream tea in a pub garden, walk the Cotswolds Way or explore Warwick or Sudeley Castles.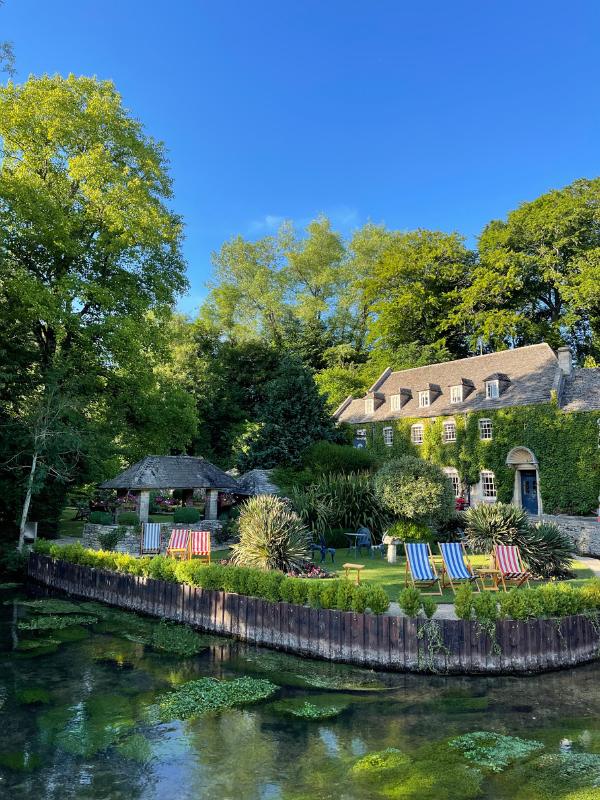 Events in Summer
Summer in the UK is a busy time and you will be spoilt for choice as to which event or festival to attend.
Trooping of the Colour
When – Saturday in mid-June (17th June 2023)
The Trooping of the Colour marks the official birthday of the British Sovereign. It is usually held on a Saturday in mid-June and has been held annually for over 260 years. If you are visiting the UK in the hope of seeing some pomp and pageantry, this is the event to watch.
The Trooping of the Colour consists of a parade of around 1400 uniformed soldiers, 400 marching musicians and 200 horses. The parade slowly proceeds from Buckingham Palace along The Mall to Horse Guards Parade. Among the parade are members of the Royal Family riding horses, marching or travelling in cars.
The grand procession is free to watch but you will need to arrive at The Mall early if you want to secure a good viewing spot. After the ceremony on Horse Guards Parade, the procession returns along The Mall to Buckingham Palace where the Royal Family usually come out onto the famous palace balcony to watch a fly past by RAF aircraft.
If you are lucky enough to be in London for the Trooping of the Colour, this historic ceremonial event is not to be missed.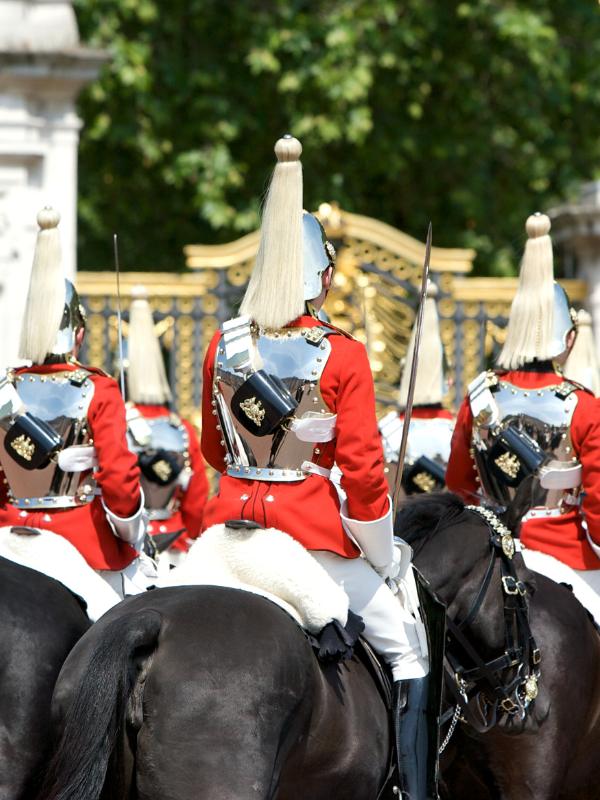 Jane Austen Regency Week
Where – Alton and Chawton, Hampshire
This nine day festival celebrates all things Austen. It takes place in Alton and Chawton in Hampshire where Jane Austen lived and wrote her novels.
The festival includes book readings, dramatic performances, guided walks, costumed parades, fan picnics and book discussion groups. It is a must for any Jane Austen fan.
Tickets for Jane Austen Regency Week can be bought online in advance of your visit.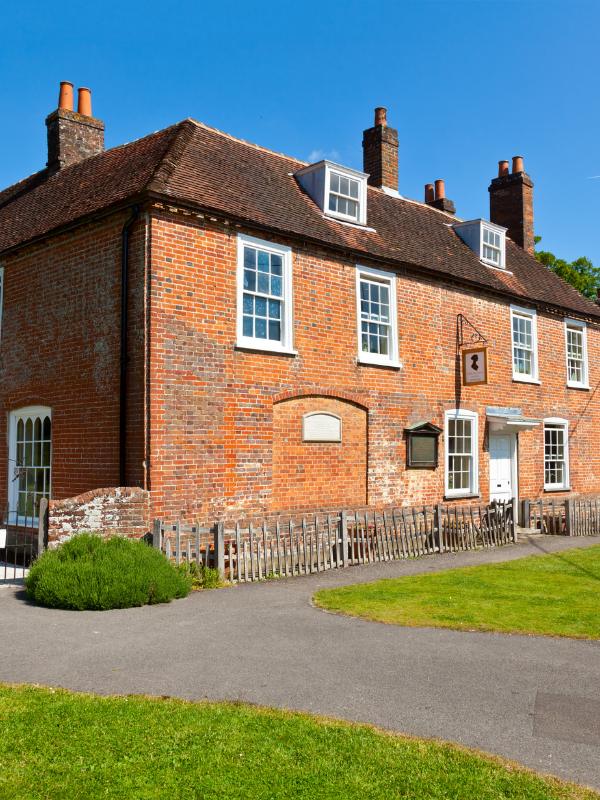 Stonehenge Summer Solstice
At sunrise on the 21st June each year, crowds gather at Stonehenge to celebrate the summer solstice, the longest day of the year.
On this day, the sun rises directly behind the Heel Stone of Stonehenge, the entrance to the stone circle and demonstrates how Stonehenge was designed to align with the summer and winter solstices.
You do not need a ticket to the solstice, just turn up and join the thousands of other people who trudge to Stonehenge from various car parks in the area.
Note that the summer solstice is a significant ceremony for some people so there are rules on noise to keep the atmosphere as peaceful as possible.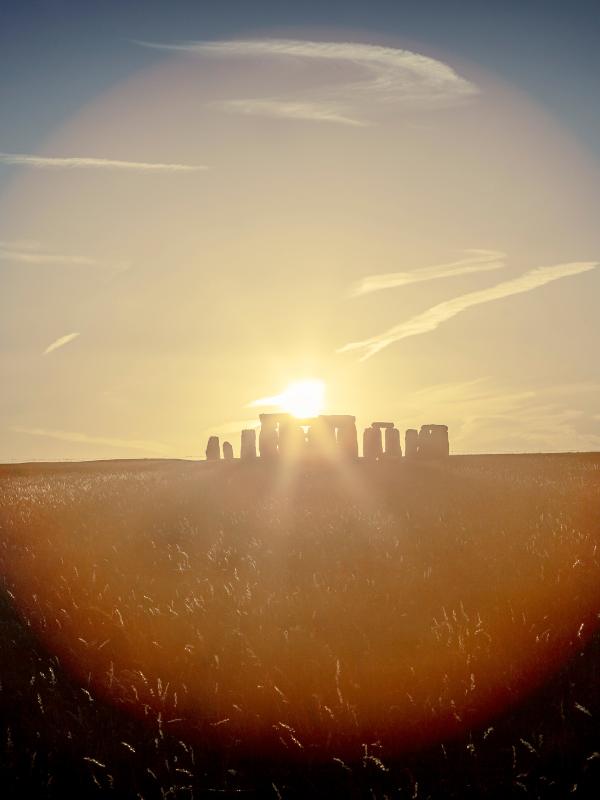 Royal Edinburgh Military Tattoo
This rousing, military themed outdoor show takes place in Edinburgh Castle esplanade with Edinburgh Castle as a spectacular backdrop.
The Tattoo is performed every night for three weeks and consists of marching bands, bagpipers, dancers, military parades from the UK and from around the Commonwealth. The two hour show ends with a fireworks display. It is a hugely enjoyable event which sells out every year.
Tickets are available in advance online from the Tattoo website. Note that this is an outdoor event with no protection from the weather so make sure you check the weather forecast before you go.
Sports events in Summer
Wimbledon
The Wimbledon Tennis Championships are known simply as 'Wimbledon' due to its location in the south west London suburb of the same name.
It is the world's oldest tennis tournament and takes place in the first two weeks of July each year. Wimbledon is a fixture in the British summer calendar when even non tennis fans tune in to watch the action.
Tickets for Wimbledon are allocated to UK tennis clubs via a lottery system. However, a number of tickets are held back each year for on the day sales.
To get one of these tickets you must arrive at Wimbledon early in the day and be prepared to queue. In fact, the Wimbledon ticket queue is known as The Queue with some people camping out overnight to secure the best tickets.
Royal Ascot
Royal Ascot is the most famous event in the UK horseracing calendar. It is held over four days and is as famous for its fashion as it is for its horse racing.
Tickets can be bought online in advance from the Royal Ascot website and vary in price according to where on the racecourse you wish to access. Note that some Royal Ascot days have a strict dress code!
If you want to see horse racing in a less formal atmosphere, race courses throughout the UK hold race meets during the summer. Many racecourses have a festival-like atmosphere with fun fair rides and music concerts in the evening after the racing has finished.
Cricket
Cricket is known as the quintessential British summer sport and you will see it played in parks and on village greens throughout the summer.
International matches (known as Test Cricket) take place each summer in large stadiums around the country so wherever you are you will not be far from a cricket match.
Cricket stadiums in the UK include Old Trafford in Manchester, Edgbaston in Birmingham, Headingley in Leeds and Trent Bridge in Nottingham as well as the famous home of cricket, The Oval and Lord's Cricket Ground in London.
Festivals in Summer
Summer is the season for festivals in the UK. There will be outdoor music festivals up and down the country, plus science, theatre, international themed and 'green' festivals.
Well dressing festivals
Well dressing is the tradition of decorating wells and natural springs in towns and villages throughout Derbyshire.
Large elaborate pictorial scenes are created using only natural materials such as flowers, petals, seeds, beans and moss on a bed of clay. Each well dressing takes a group of volunteers around one week to complete.
The erection of the well dressing art starts with a blessing ceremony which is usually followed by a village festival or fun fair.
You can find a list of upcoming well-dressing events on the Peak District website.
Highland Games
The Highland Games are a sporting and cultural event held in towns all over Scotland between May and September each year. The majority of the festivals take place in July and August.
The Highland Games showcase a variety of feats of strength games such as tossing the caber, the sheaf toss and the hammer throw. The all day event also includes food, drink and craft stalls plus drumming, Scottish dancing and piping displays and craft and food competitions.
The largest Highland Games in Scotland are the Cowal Games which are held each August in Dunoon with over 3,500 competitors taking part. Many Highland games finish with an evening music concert or a traditional ceilidh dance.
Tickets to Highlands Games are very affordable considering the range of attractions on offer and can be purchased from individual town and village games websites, details of which can be found here.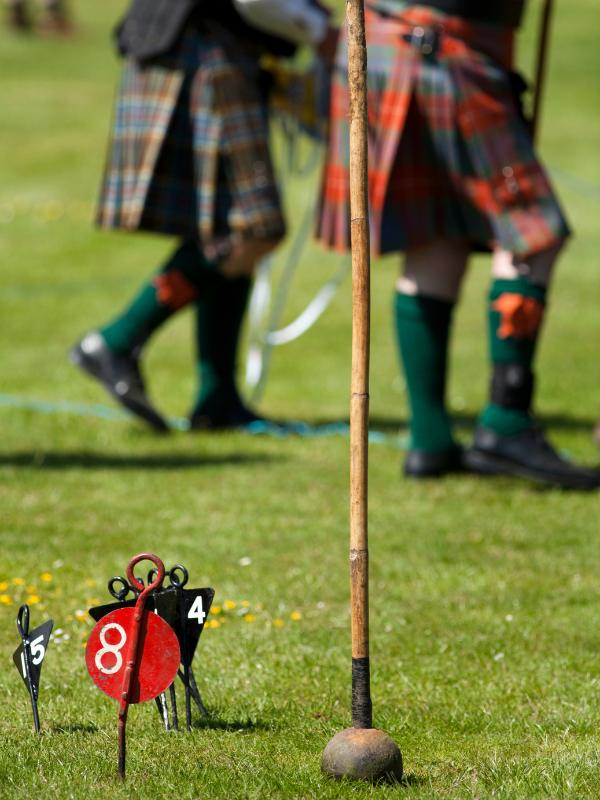 The Edinburgh Fringe
This music, drama and comedy festival attracts big names and new artists from all over the world as well as tens of thousands of spectators. It is the world's largest performance arts festival and lasts for three weeks each August.
Thousands of performance events take place in hundreds of venues across Edinburgh. There is something for all ages and tastes from spoken word performances to stand up comedy to musical theatre to opera.
Tickets can be bought in advance from the Fringe website. Any spare tickets for shows are sold from the Half Price Hut in Edinburgh city centre on the day of performances.
You can expect Edinburgh to be very busy during this time with high accommodation prices but it will have a fantastic festival atmosphere.
FAQs about the UK in Summer
When is the best time to visit in Summer?
If you have to choose between June, July or August, choose June before UK schools break up for the summer. June is a great time to visit England because it is warm but while busy not as crowded as it can be during July and August.
What is the weather like in Summer?
The average daily temperature in June is 18 degrees C / 64 degrees F with an average rainfall of 77 mm.
July sees an average temperature of 20 degrees C or 67 F with a rainfall of 82 mm.
August has a pleasant average temperature of 19 degrees C or 67 degrees F with an average rainfall of 94 mm.
How many daylight hours are there in Summer?
There are an average of 17 hours of daylight per day in June and July and just under 16 daylight hours per day in August.
What should I pack for visiting the UK in Summer?
Most days should have pleasantly warm summer temperatures so you should pack T-shirts, light tops and trousers and open-toed sandals.
However, due to the unpredictable nature of the UK weather, it would be worth packing a lightweight jumper, a raincoat and a pair of closed-toe shoes or trainers – just in case!
For more ideas and help planning your perfect UK summer trip, check out our essential step-by-step planning guide here.
Read more