Thinking of visiting the UK in Autumn? Then this guide will help you plan your perfect trip. It is packed with essential travel tips, ideas of places to visit and things to do in Autumn in the UK.
Autumn is a perfect time to visit as although the weather will be cooler (and wetter), attractions will be quieter and you can expect lower prices for accommodation. Your trip will also coincide with some of the biggest and most unique cultural events that are celebrated or hosted in the UK.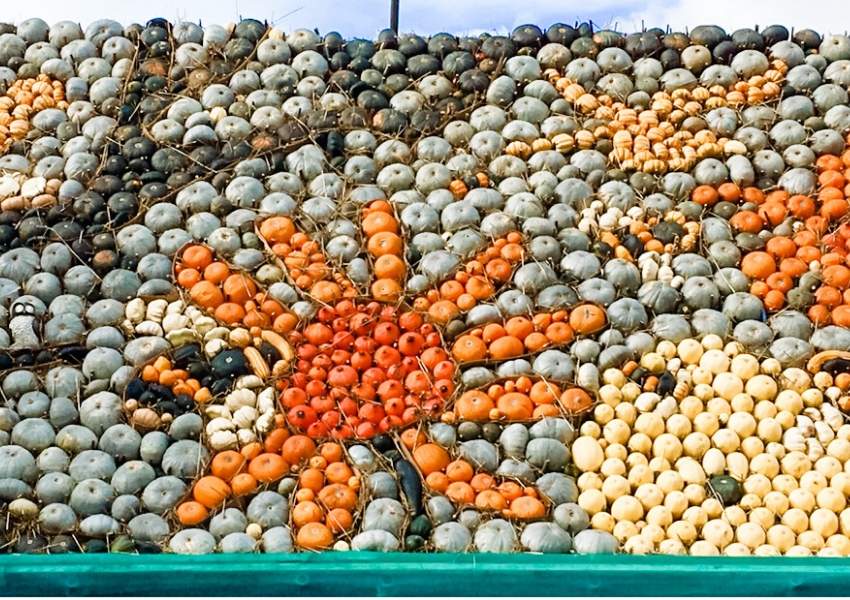 Advantages of visiting the UK in Autumn
The biggest advantage of visiting the UK in Autumn is the lack of crowds. U.K schools reopen in the first week of September so attractions and transportation will be quieter.
You may still find high accommodation prices if you visit in September as the weather is still warm and dry but as Autumn progresses into October and November, tourist numbers continue to fall and in turn, so do accommodation prices.
Another advantage is that you can enjoy the myriad of Autumn colours that the U.K experiences in Autumn. Enjoying a woodland or park stroll, walking on crunchy leaves under colourful oak and sycamore trees or hunting for conkers and chestnuts whilst watching the squirrels get ready for winter is a memorable experience.
Plus, Autumnal rain will make the UK's waterfalls such as Hardraw Force in Yorkshire and Aber Falls in Snowdonia, North Wales even more impressive.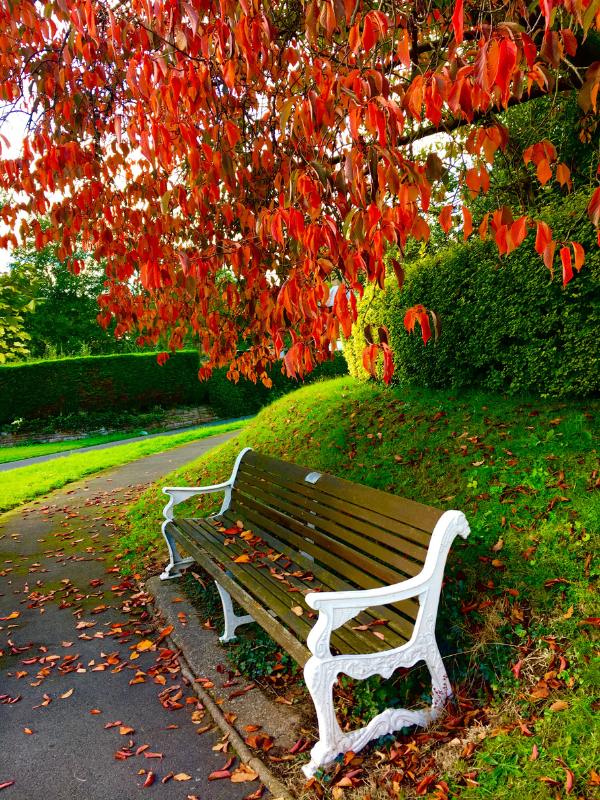 Disadvantages of visiting the UK in Autumn
The main disadvantage of visiting the UK in Autumn is the weather.
Once October arrives, the weather in the U.K. changes quickly and you can expect consistently cooler and wetter days with shorter daylight hours. There is a reason why many Brits fly to the sun in the week-long school break at the end of October!
Some attractions such as Highclere Castle will introduce shorter visiting hours in October and November and some attractions, particularly rural historic houses, close completely in November and early December.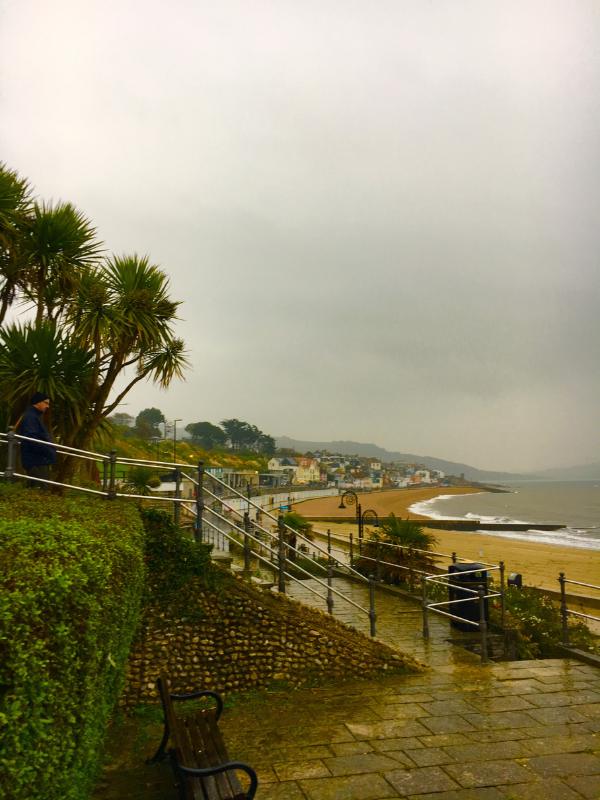 Places to visit in Autumn in the UK
Everywhere you go in the U.K. has a good mix of indoor and outdoor attractions so wherever you choose to visit, you can make the most of a dry day by visiting an outdoor attraction and take shelter indoors on a wet day.
Westonbirt Arboretum, Gloucestershire
One of the best places in the U.K. to experience the colours of Autumn is at the Westonbirt Arboretum in Gloucestershire, which is one of the largest arboretums in the U.K.
The arboretum has over 16,000 different types of trees and boasts 600 acres of woodland with numerous woodland trails to enjoy. Westonbirt is under one hour's drive from the villages of the Cotswolds so can be visited as part of a Cotswolds road trip.
Stonehenge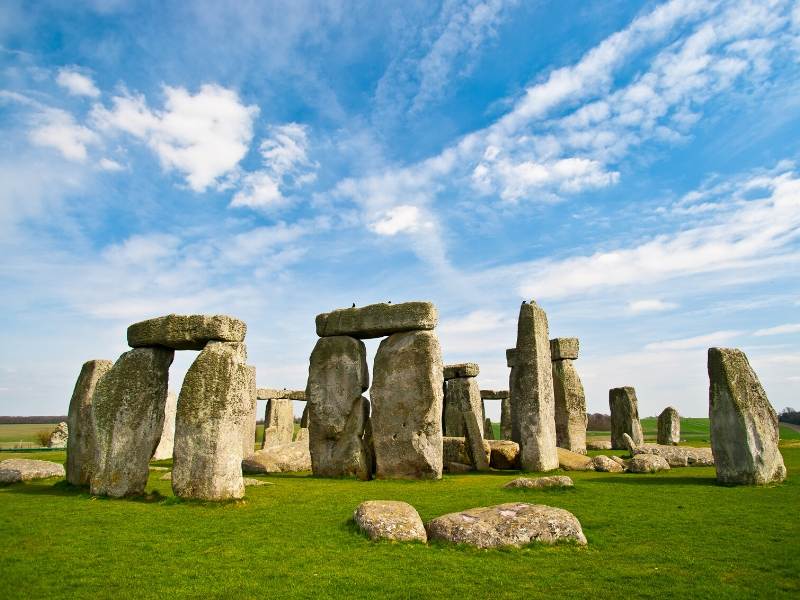 Take a trip from London to Stonehenge in Autumn and enjoy the ancient site without the crowds of summer. We also think that Stonehenge is atmospheric on a misty, Autumnal day.
Explore the visitors centre before taking the short walk or bus ride across Salisbury Plain to the ancient stones.
Just pick a dry day as there is little shelter on site!
London
The landmarks of London are fantastic to visit at any time of the year, but in Autumn you can enjoy smaller crowds and waste less time queueing.
Plus, with so many museums to visit and covered markets in London, there is always somewhere interesting to pop into should you get caught in an Autumnal rain shower.
Enjoy the buskers of Covent Garden and the view from the London Eye on a sunny day and explore the fascinating V&A or the British Museum on a rainy day.
Events in the U.K in Autumn
Lord Mayor's Show
If you want to see and experience the pomp and pageantry that the U.K. is famous for, The Lord Mayor's Show in London is a must.
The show is a procession through the historic City of London when the newly-elected Mayor of London travels to Westminster to swear loyalty to the crown.
It takes place on the third weekend in November, as it has done every year since the 13th century.
Spectators can expect marching military bands, gold carriages and horseback cavalry. The parade is free to attend and draws large crowds from across the U.K. You can find out the best viewing spots and the order of procession here.
If you are visiting the U.K. in Autumn, especially if you are in London with kids, this is an unmissable event.
Chester Literature Festival
For ten days in late November, the historic city of Chester becomes the focus of the literary world when it hosts the Chester Literary Festival.
There are book and poetry readings, talks by world-famous authors and a wide range of literary workshops. Tickets can be booked online in advance here where you can also discover this year's exciting programme of events.
Blackpool Illuminations
Every September, the seaside town of Blackpool in north-west England challenges the arrival of darker days with a vibrant festival of light. The Blackpool Illuminations are renowned throughout the U.K and attract visitors from all over the country.
Over one million lights adorn Blackpool's seafront promenade and you can expect illuminated trams and tableaus, laser shows, regular parades and even the 19th-century Blackpool Tower is lit up. Best of all, it's all free!
During the day, you could visit the Blackpool Pleasure Beach theme park, build a sandcastle on the sandy beach or visit the iconic Blackpool Tower. Enjoy an afternoon tea in the world-famous Tower Ballroom which includes dancing to the famous Wurlitzer Organ.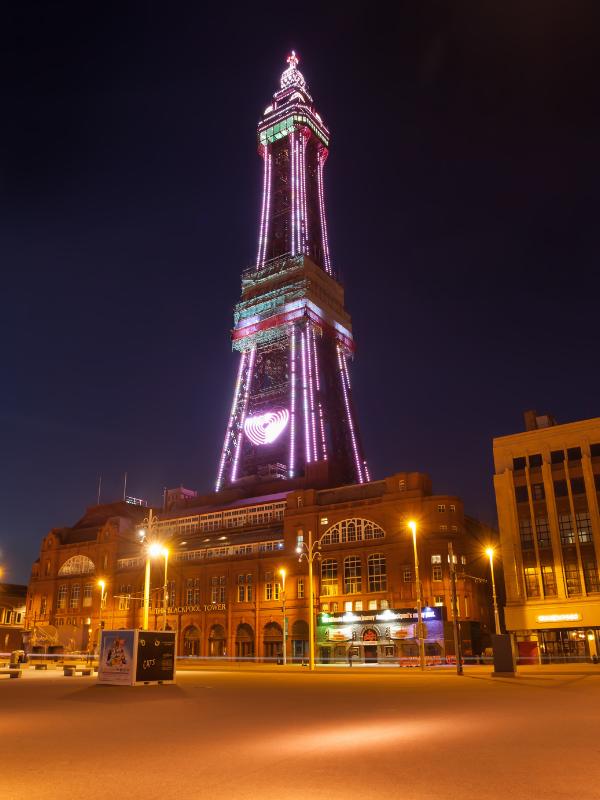 Sport in the U.K in Autumn
Premier League football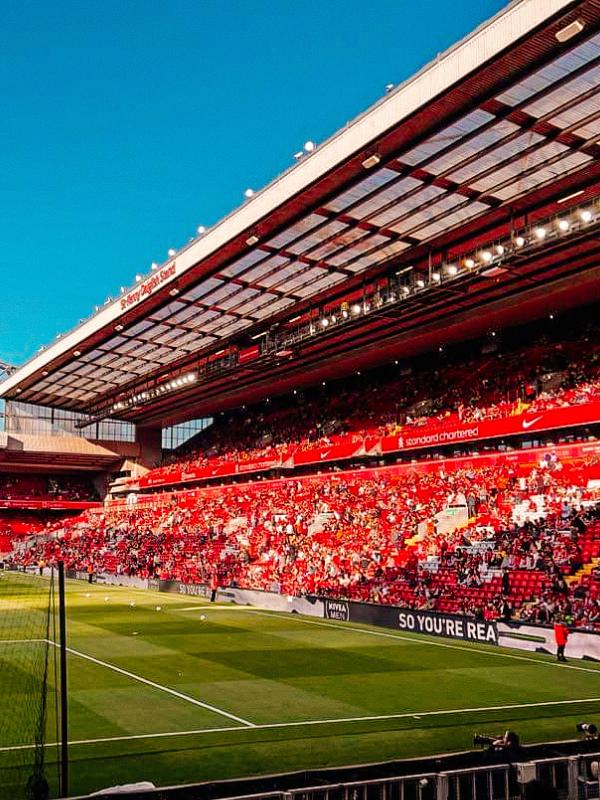 Autumn is a fantastic opportunity to catch a Premier League football game, whose season runs from August to May.
If you want to watch a match, you will need to plan ahead and book well in advance of your visit. Use our helpful guide to buying premier league tickets.
If you don't manage to get tickets for a premier league game, there are other divisions of football which are easier to get tickets for.
Don't despair if you can't get any tickets for top league clubs as you can still visit many of the UK's best loved stadiums such as Old Trafford in Manchester or Anfield in Liverpool on non-match days and enjoy a behind-the-scenes stadium tour.
International and domestic rugby
Rugby is the quintessential British game and is played all over the U.K. in the Autumn. If you don't usually follow rugby in your home country, attending a rugby match in the UK will be a thrilling experience.
There are Autumn Internationals held at each of the home nation stadiums, including the iconic 'cabbage patch' Twickenham Stadium, the home of the England rugby team in west London.
However, it is much easier (and cheaper) to pick up a ticket for a regional or local team match. Check the Premier League rugby fixtures to see if your visit coincides with a match.
The Great North Run
The Great North Run takes place between Newcastle and South Shields in the north of England every year in mid-September. Over 60,000 runners take part with many more tens of thousands lining the route to cheer them on.
It is a fun, family and inclusive atmosphere and should not be missed if you are in the Newcastle or Northumberland area. Expect a lively atmosphere with fantastic street entertainment alongside the half marathon run.
Festivals in the U.K in Autumn
Halloween
Like the rest of the world, Halloween is celebrated in the U.K. on October 31st. Shops, homes and attractions will be decorated and many attractions, historic houses and theme parks will host special events.
Alton Towers theme park in the West Midlands hosts a month-long 'Scarefest' with extended opening hours, live entertainment and shocks and surprises around every corner.
Nearby Warwick Castle hosts a spooktacular after-dark event with haunted trails, a maze and live music and entertainment.
Guy Fawkes/Bonfire Night
Bonfire Night remembers the foiling of the infamous Gunpowder Plot on November 5th 1605 when Guy Fawkes and his fellow conspirators tried to blow up the Houses of Parliament in London.
Today the event is marked throughout the U.K. with communal bonfires, the 'burning of the Guy' (an effigy of Guy Fawkes) and most common of all, fireworks. People gather to let off fireworks in their gardens and there are organised, low-cost displays throughout the country.
One of the largest events takes place in Lewes in East Sussex with the 'Enemies of the Bonfire' parade.
Local villagers process in period costumes holding flaming torches alongside controversial effigies of current political figures which are then tossed onto the bonfire. The event culminates in a giant fireworks display.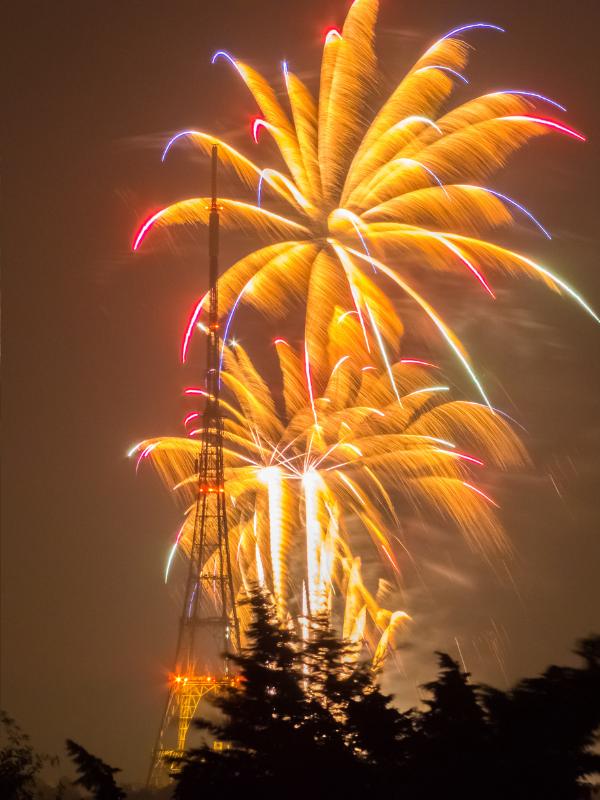 Scottish International Storytelling Festival
If you are lucky enough to be in Edinburgh in the last two weeks of October, you can attend the affordable and varied events of the Scottish International Storytelling Festival.
There are spoken word and storytelling sessions in English and Gaelic for all ages held all over the city. Find out about this year's exciting festival programme here.
FAQs about visiting the U.K in Autumn
What are the best months to visit the U.K. in Autumn?
September, October and November are shoulder season months in the U.K. so you will experience fewer crowds than during Spring and Summer.
However, the weather can often change rapidly so if you want the warmest, driest days for your U.K. vacation, we recommend visiting in September.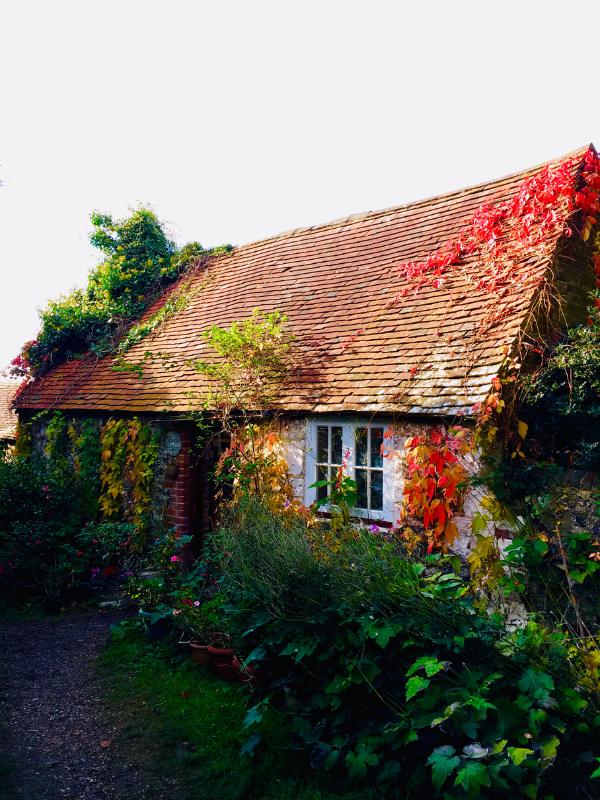 What is the weather like in Autumn?
The average temperature in September is a pleasant 16 degrees C or 60 degrees F though it will inevitably be cooler the further north in the U.K. you travel. In October, the average temperature is a cooler 12.5 degrees C or 55 degrees F.
There is a significant temperature drop in November with an average temperature of 9 degrees C or 49 degrees F.
September is a relatively dry month with an average rainfall per month of just 2.13 cm. In October, the figure increases to 2.93 cm with a slight fall in November to 2.72 cm.
How many daylight hours are there in the U.K. in Autumn?
If you want to enjoy the most daylight hours in order to pack in your sightseeing, the best month to visit the UK in Autumn is September. It has an average of 12.45 hours of daylight per day.
October has an average daylight hours of 10.48 hours but as soon as the clocks go back one hour at the end of October there is a considerable change in daylight hours. November gets only an average of 8.57 of daylight hours.
What should I pack for the U.K. in Autumn?
What you pack depends in which month you are visiting. In September you can get away with T-shirts, light trousers, sandals or closed-toe shoes with a jumper or sweater for the cooler evenings.
If you are visiting in October, we would advise packing warmer clothes, a waterproof coat and closed-toe shoes or boots. November visitors should consider packing additional items such as a hat, scarf and gloves, particularly if you are visiting Scotland or Northern Ireland.
Autumn is a fantastic time to visit the U.K. Come prepared for all weathers and you will be treated to quieter attractions, cheaper prices and the glorious colours of Autumn.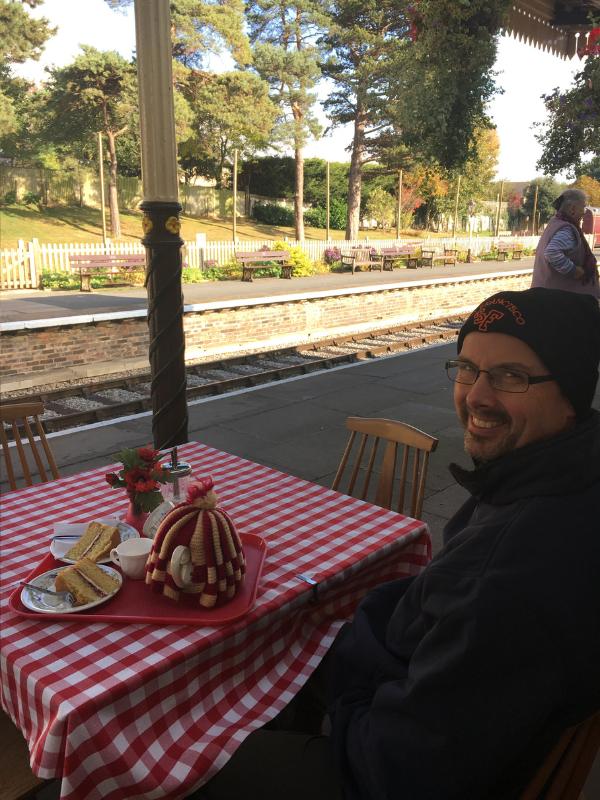 Read more