This post may contain compensated links. Please refer to my disclosure here for more information.
In episode 18 of the UK Travel Planning podcast, I chat with Rob Bruns who with his wife and son spent 4 weeks exploring the UK in June 2022. Rob shares information about how he planned the trip (including the various resources) plus his process of putting together the itinerary which was suitable not only for himself and his wife but also their (at the time) 11 year old son.
He also gives an overview of their 4 week itinerary including the various destinations they visited, highlights of the trip plus accommodation options, favourite restaurants and more.
Rob shares how he managed driving in the UK and how he prepared for this experience (spoiler alert – he really enjoyed driving on the other side of the road!) with the help of Tripiamo.
Other topics covered in this episode include packing for a 4 week trip, enjoying the British tradition of afternoon tea and his tips for others planning a trip to the UK.
Click the blue button below to listen:
Episode 18 – Show Notes
The Bruns family trip around the UK
Topics covered in this episode include:
How Rob planned their trip to the UK including the various resources and systems he used to keep track of the itinerary as it developed
How Rob managed the itinerary so that it catered for every member of the family
How the Bruns family got around England and Scotland – including how Rob prepared to drive in the UK and how he coped with rail strikes which impacted some of their plans
The different accommodation options Rob chose plus his favourites
How Rob prepared for driving in the UK with the help of Tripiamo – an online resource designed to help North Americans prepare for the experience in driving in the UK .
Highlights of the trip – both destinations and experiences
Their favourite restaurants and British foods they tried along the way
How the Bruns family planned and managed laundry stops during the trip
How the family packed for their trip
What surprised Rob about the trip
His top tip for anyone planning to visit the UK for the first time
Places mentioned in episode 18 include
York >> Historic city famous for Roman and Viking legacies and Minster.
Yorkshire towns and villages Rob and family visited when driving from York to Whitby included

Helmsley
Thornton-le-Dale
Goathland
Knaresborough
Bettys Tea Rooms >> Popular tea rooms located in York and Harrogate
Whitby >> Yorkshire seaside town with connections to Dracula.
The Magpie >> Famous fish and chip restaurant in Whitby
Durham >> Historic university city in northern England
Barter Books >> Famous Second-hand bookstore located in an old Victorian train station in the town of Alnwick.
The Jacobite >> Famous steam train (associated with Harry Potter) which travels from Fort William to Mallaig over the Glenfinnan Viaduct.
Edinburgh >> Scottish capital
Fort William >> Scottish town located at the foot of Ben Nevis.
Mallaig >> Scottish port located in Lochaber. The ferry to the Isle of Skye leaves from here.
Glen Coe >> A beautiful valley in the Scottish Highlands with a tragic history. Popular for outdoor sports.
Baslow >> Village in the Derbyshire Peak District
Bakewell >> A market town famous for the Bakewell Tart
The Cotswolds >> Area of Outstanding Natural Beauty full of quaint villages including Bourton on the Water, Lower Slaughter and Bibury.
Notes from Rob
The Italian restaurant in Baslow is called Il Lupo. We had the pizza and the pasta two nights in a row and loved it. The guys running it were fabulous. Nice patio to eat out on too.
Traquair House was the place in Scotland near the border. Very old and if you like old, historic stuff, it was cool. They had a hedge maze and pigs which were big hits with Beckett.
This was our Airbnb in Edinburgh: It had a free parking spot (big if you are driving!) and was right near the bus stop and Coop store for food/shopping. 🙂Click for more info
Our Airbnb in Ft William: Very cute and great surroundings! We wish we could've stayed another night or two! Host fantastic. Click for more info
Our Vrbo in Baslow: Awesome! Free (but tight) parking, washing machine, nice little back courtyard, low ceilings/beams and steep steps, but great location near tiny village green, ice cream and, of course, yummy Italian restaurant! Click here for more info
Our Vrbo in Bourton on the Water: Historic great cottage! Free parking spot. Walking distance into village. Click here for more info
Our Vrbo in Camden, London: We loved the location but it's probably not for everyone. Walking distance to overground and underground stations, Sainsbury's and the canal walk to Camden Market. We stayed for almost a week and loved it. Also washer and dryer!!!! \

There was an underground bar (Literally the entrance was on the sidewalk and it disappeared into the sidewalk) just steps from the apartment. We wanted to try, but we were so exhausted each night by the end of the trip.
No longer listed
Where we "own" our plots of land: Dunans Castle: https://scottishlaird.co.uk/ I believe you can book a tour and still schedule tea/lunch without "owning" a plot.
⭐️ Click here for a transcript of episode 19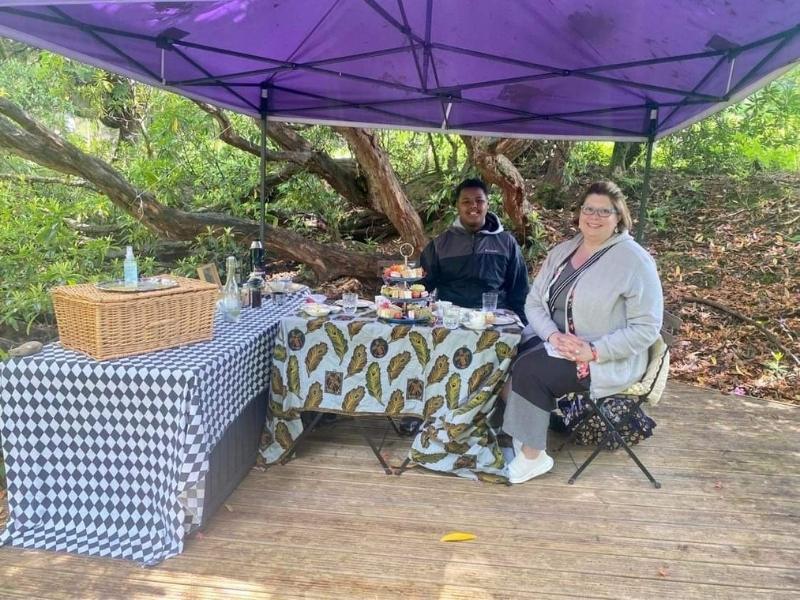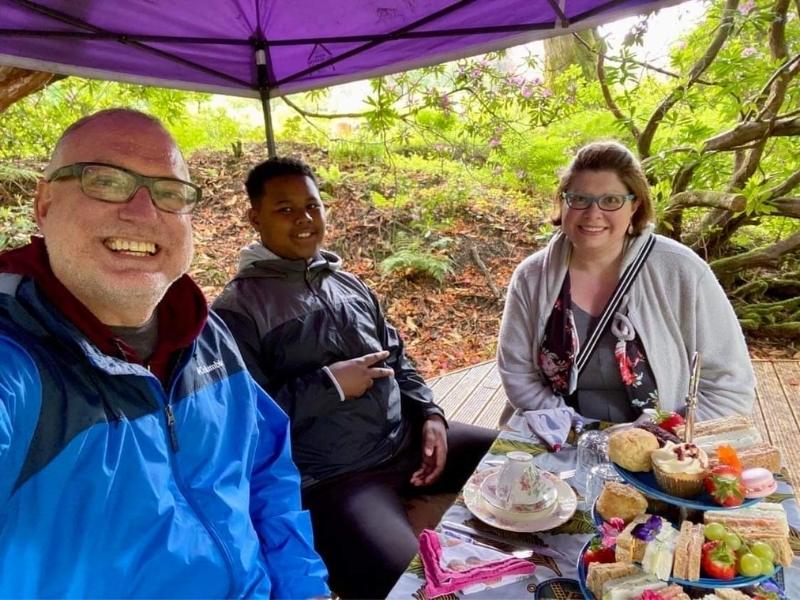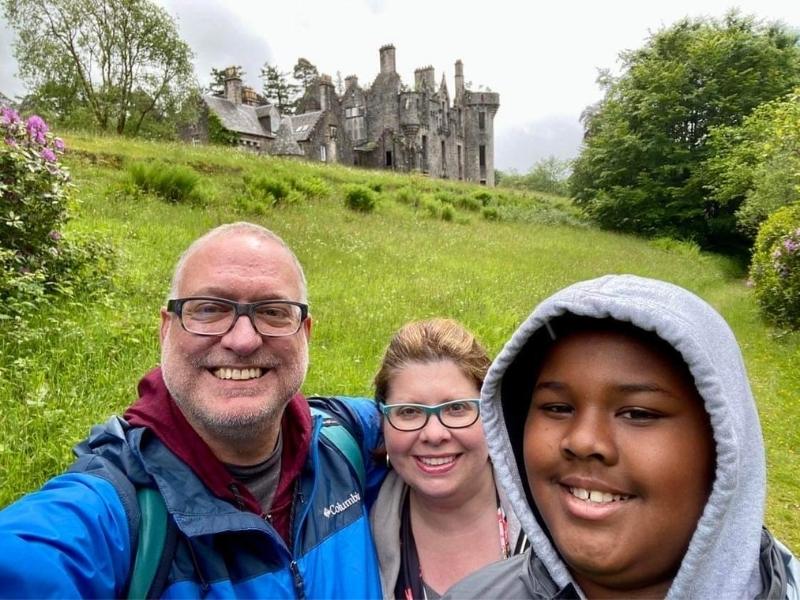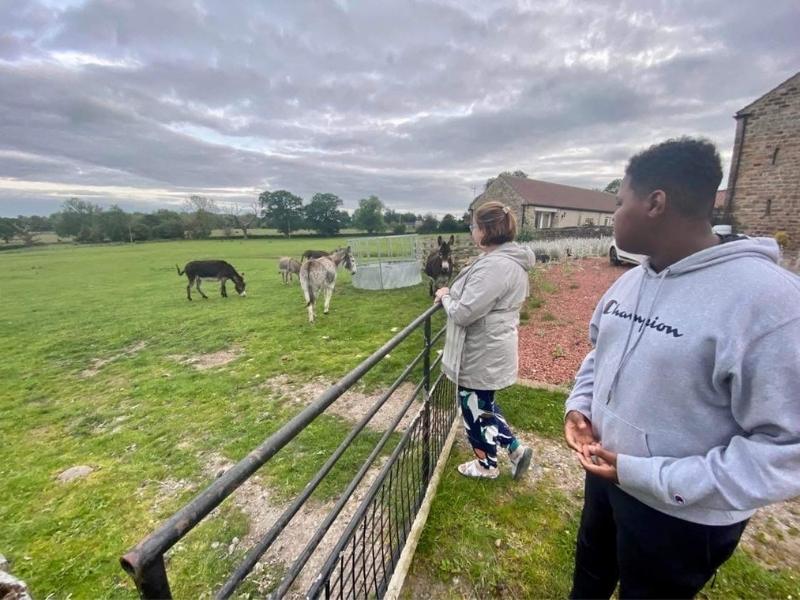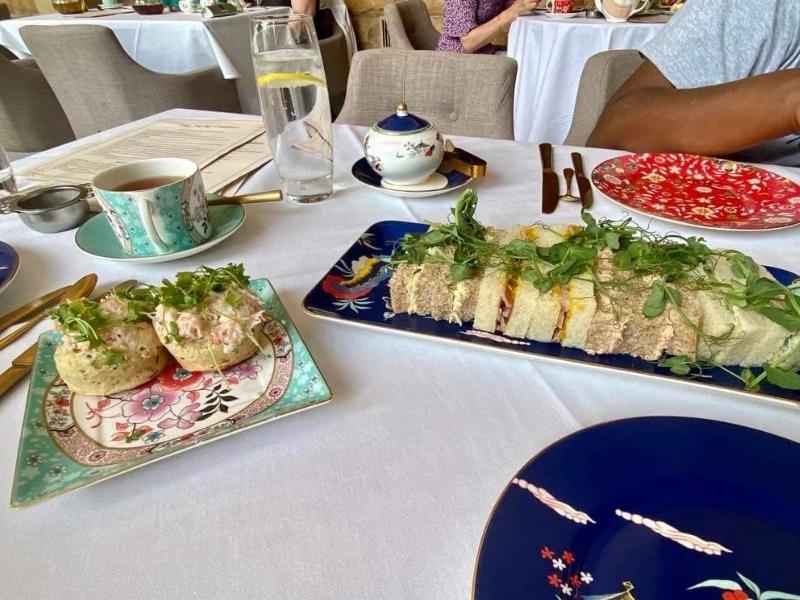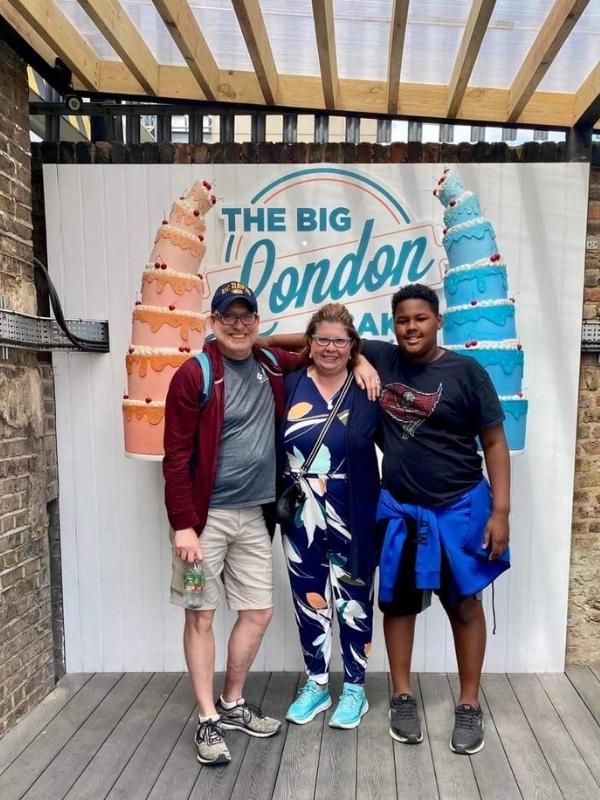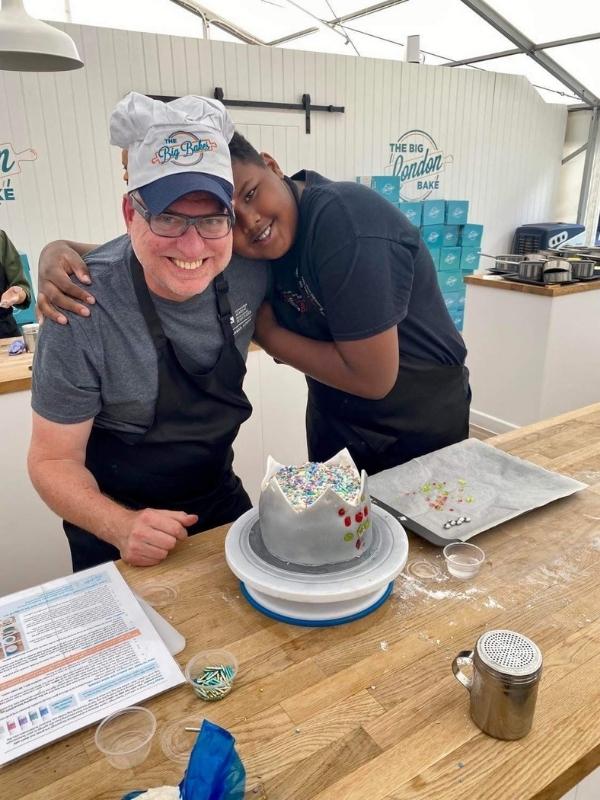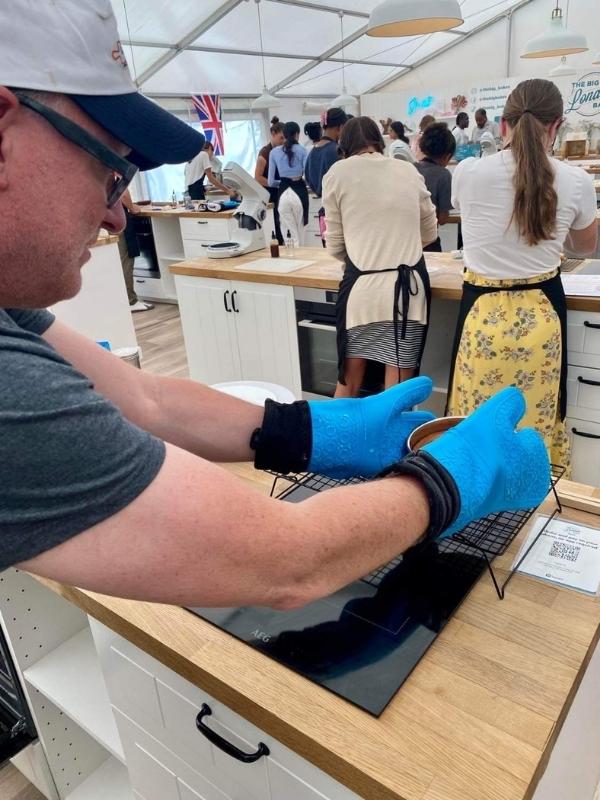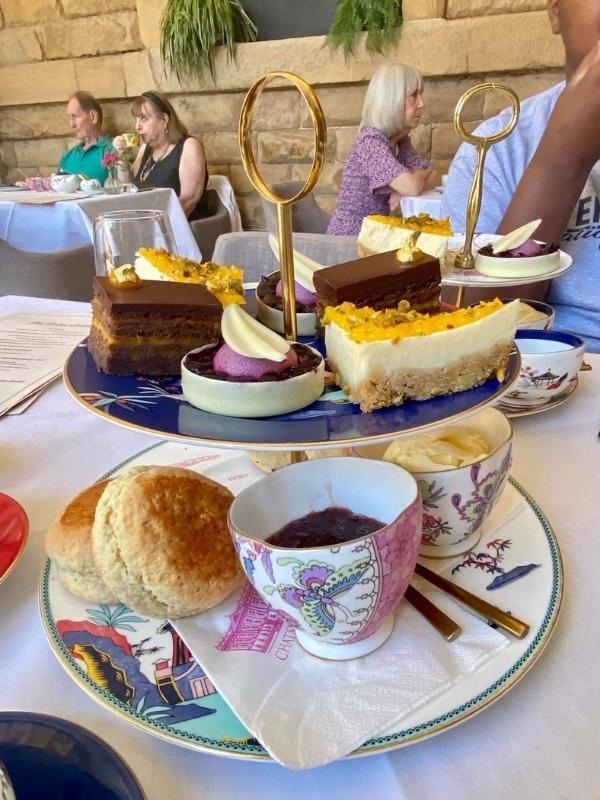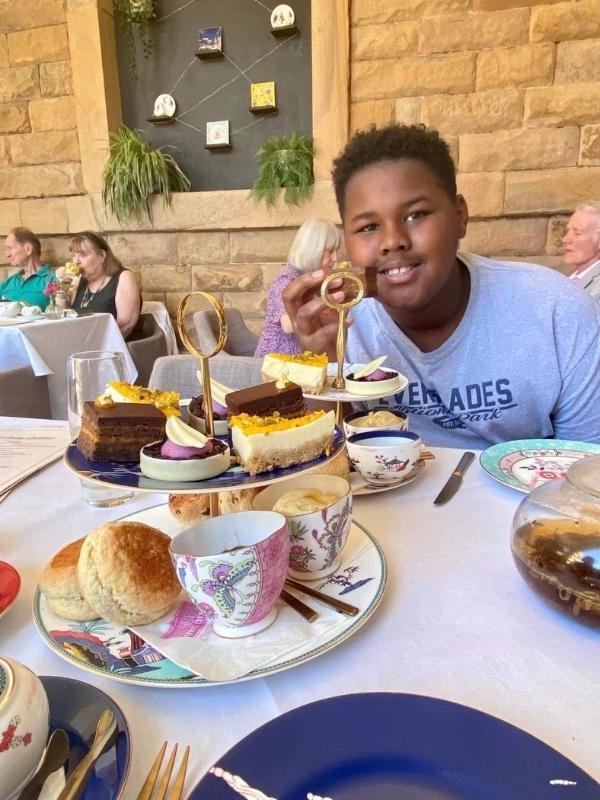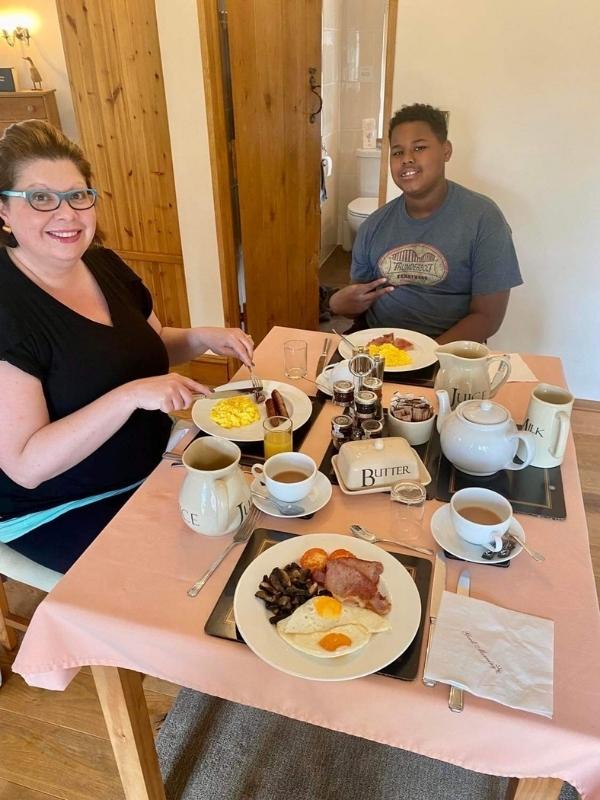 Subscribe and review
If you have found our Podcast helpful please leave us a review! We really appreciate your support and it will help make our podcast visible to a greater audience.
Please subscribe so you don't miss any future episodes!