This post may contain compensated links. Please refer to my disclosure here for more information.
In episode 22 of the UK Travel Planning podcast, I chat with special guest Debbie Harsen about her month-long trip to the UK in 2022 with her eldest adult daughter Emily.
Debbie lives in Pennsylvania and has a lifelong love of the UK. She is an experienced traveller who has visited the UK on many occasions. This was her daughter Emily's first trip.
In this episode, Debbie shares UK travel inspiration plus tips about how she planned her trip, how they got around, their favourite destinations, favourite foods and how both herself and Emily managed to pack for a month with carry-on and no checked baggage!
Click the blue button below to listen:
This episode of the UK Travel Planning Podcast is sponsored by Surfshark VPN.
Click this link to get up to 83% off your Surfshark purchase + two months for free with selected Surfshark plans
Episode 22 – Show notes
Trip Report – Debbie Harsen & daughter Emily's month-long trip exploring destinations in Scotland & England
Topics covered in this episode include:
How far in advance Debbie started planning their month-long trip and what useful resources she found to help her plan including travel guides, magazines and the UK Travel Planning website.
How Emily and Debbie worked together to plan their itinerary and choose the destinations to visit on this trip.
Why Debbie decided to use tour companies for two main parts of their trip.
Debbie and Emily's highlights – both experiences and destinations.
Favourite foods which includes good ole British fish and chips and Sunday Roast.
Their favourite accommodations during their stay.
Their day trip destinations from London including Bath, Stonehenge and Canterbury.
Debbie's tips for anyone planning a trip to the UK for the first time.
Places mentioned in this episode include:
Holy Island of Lindisfarne >> Tidal island located off the Northumberland Coast.
Lincoln >> City in the East Midlands known for its medieval cathedral. Steep Hill is (as the name suggest) a very steep street leading up to Lincoln Cathedral which is lined with shops, teahouses and pubs.
Highclere (Downton Abbey) >> Famous castle which features in Downton Abbey and ancestral home to the Carnarvon family.
Loch Ness >> Large freshwater loch located in the Scottish Highlands – famous for its fabled moster Nessie.
Edinburgh >> The Scottish capital
Sandringham Estate Norfolk >> Royal residence located in the parish of Sandringham in Norfolk.
Stratford Upon Avon >> Medieval market town famous for being the birthplace of William Shakespeare.
Stonehenge >> Prehistoric monument located in Wiltshire.
Cambridge >> Famous university city.
Oxford >> Famous university city and historic rival of Cambridge.
York >> Historic city famous for Roman and Viking legacies and Minster.
Bath >> UNESCO World Heritage City
Some of Debbie's photographs from the UK trip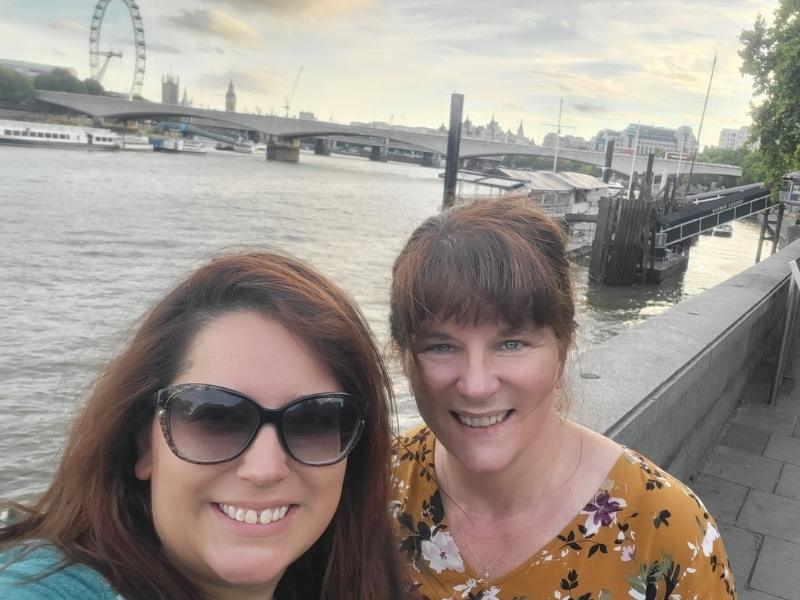 Useful Resources
Accommodation mentioned by Debbie
Stratford-upon-Avon Travel Guide
Subscribe and review
If you have found our Podcast helpful please leave us a review! We really appreciate your support and it will help make our podcast visible to a greater audience.
Please subscribe so you don't miss any future episodes!